18 Retail Design Pros Share Lessons Learned from Their First Jobs
One design strategist was tasked with using a forklift and got "some strange looks as a 15-year-old girl"
Regular VMSD readers know that we recently launched our exclusive Brain Squad, which is made up of visual merchandising and store designers across the country (and beyond) who offer industry insight that only they can provide.
In a recent Brain Squad survey, we asked: Was your first job in retail? If so, when, where and what lifelong business lessons did you take away?
Survey respondents shared a wide range of experiences, recalling the benefits – and frustrations – that came with their first professional gigs.
1. "Yes, in a cafe in London. Honed my skills of reading people and approaching everyone differently yet to always make their day nicer." – Kate Nightingale, Style Psychology Ltd., London
2. "Yes, right out of school I was fortunate to work for a designer that had his start as a visual merchandiser for a large department store in Detroit. Throughout his career he had a focus on retail. I learned very quickly that retail is tight deadline driven and that retail design is so much more than what the space 'looks' like.'" – Julie Dugas, Studio H2G, Northville, Mich.
3. "Yes. Footwear department at Kmart. Lesson learned: The customer is always right." – Barb Beeghly, Reztark, Cincinnati, Ohio
Advertisement
4. "I worked in grocery stores through high school and university but my first real retail job upon graduation was as a window trimmer in fashion windows at Dayton's flagship store in Minneapolis." – Chuck Luckenbill, Luckenbill Retail Solutions, Barnes, Wisc.
5. "My very first job was retail at a store called Mandee shops; it was junior sportswear shop with opening price points and fast fashion. I started in 1980 and I got hooked. I learned so many things from this experience – it's all about how you present the product to always show newness and to ensure the store is clean, neat, easy to shop and the experience is inspiring, showcasing the top fashion trends front and forward. It's about the customer engagement and inspiring them through great presentations of fashion and product." – Eleanor Smith, Bloomingdale's, Montvale, N.J.
6. "I was hired to design a large superstore for a commercial kitchen equipment supplier. I was totally upfront with them and said I don't have much retail experience, but they were willing to give me a chance. I researched as much as I could on retail design, my client's business and their inventory. Thankfully, the store is successful even during COVID. They have a lot more foot traffic and customers are enjoying the new store. I have learned not to be afraid to take on projects that are outside of my expertise. I enjoyed the challenge and look forward to designing my next retail space!" – Alissa Ptalis, Evolve Design Group, Far Rockaway, N.Y.
7. "My first job in the retail design segment was with the DeBartolo Company who at the time was the largest shopping mall developer in the world. How times have changed. In hindsight what it teaches me now is how unpredictable the future can be. Then you would have thought DeBartolo impervious to downturns. But what is certain, change is the only constant in our industry and to keep an open mind to change. And that a little humility can make the difference between flourishing or floundering." – Eric Kuhn, Bergmeyer, Boston
8. "It was not…first job was as a receptionist in the guidance counselor's office at age 12…then as a laborer in construction. I learned how to interact with people and also how buildings get built." – Kraig Kessel, Kraido, San Francisco
9. "No, I didn't start working in retail until I was in my mid 20's. I have worked for Nordstrom in many different capacities since beginning my career in retail here. Above all Nordstrom has taught me to be flexible and forward thinking because retail is always evolving." – Aaron Olsen, Nordstrom, Seattle
Advertisement
10. "Yes! Connecting and communicating with people is the most important lesson learned and has been a critical part of my career success." – Sharon Lessard, Share, New York
11. "Display trimmer. It's all about the numbers." – Eric Feigenbaum, Embrace Design, Jersey City, N.J.
12. "Big question! I started on the sales floor of a specialty men's store at Woodfield Mall in Schaumburg, Ill.; I was a merchant for The Limited back in the day. Then Chute for four years; WD for 19. Biggest lesson I learned is that crossing over to the consulting side is not easy, very humbling – so now I treat vendors much better." – Lee Peterson, WD Partners, Dublin, Ohio
13. "It was! I started 10 years ago as an intern for Armani Exchange Visual Department, and it was a completely different world back then. I've learned that in order to survive (business, design, and even on a personal level) you need to be able to ADAPT! and quickly! We live in a super-fast-paced world that is ever-changing. Not only do we need to minimize all friction points for our "customers," we need to resolve new challenges that weren't there before and that are constantly changing." – Gerardo Mellado, Cleancult, Carolina, Puerto Rico
14. "Yes, my first job was working at the front desk of a landscape stone yard. I rung up customers and occasionally got to use a forklift for loading. I got some strange looks as a 15-year-old girl." – Lauren Slattery, Trek Bicycle Corp., Waterloo, Wisc.
15. "My first jobs were in fast food; my secondary jobs were in retail, where I was given the opportunity to learn and develop skills in display and visual merchandising. In addition to gaining understanding of a corporate structure and chain-store mentality, I was also learning how customers responded to artfully crafted visual presentations and how they positively and directly impacted brand perception and sales." – Tony Camilletti, Camilletti Creative Consulting, Washington, Mich.
Advertisement
16. "I worked in a small boutique gift shop where I quickly learned to engage and adapt to individual customer personalities – a great lifelong lesson!" – Meredith Seeds, Nelson Worldwide, Cincinnati, Ohio
17. "Michael's Arts & Crafts. The respect for team members was terrible at the time. We were undervalued and constantly walking on eggshells, which made for a poor work environment – never wanted to work in retail again!" – Lauren Johnson, Walgreens, Deerfield, Ill.
18. "VM trimmer in Mass Bros., Fla. I learned that products by themselves don't always tell the full story – especially in cosmetics." – Ron Brunette, Kilwins Chocolates Franchise, Inc., Petoskey, Mich.
JOIN VMSD's BRAIN SQUAD
Don't let FOMO get the better of you. … Join our new focus group of retail design and visual merchandising professionals, the VMSD Brain Squad. Now open to visual merchandising and retail design executives working at retail organizations and their agency partners at design and architecture firms, Brain Squad members are contacted monthly via email for opinions, ideas, insights and experiences. We publish the best responses in feature articles on vmsd.com. Join today!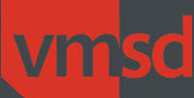 SPONSORED VIDEO
Embracing Whole-Brained Thinking in the Design Journey
Strategy needs creative, and creative needs strategy—yep, having both is really the only way of unifying all disciplines with a common vernacular with an eye toward building a strong creative vision that is foundational to the processes. Hear from Bevan Bloemendaal, former VP, Global Environments & Creative Services at Timberland, how to connect the dots between disciplines, claiming and creating a clear differentiation for the brand and ensuring that any asset (experience, product, ad, store, office, home, video, game) is created with intention.