2023 Designer Dozen: Onifur Garcia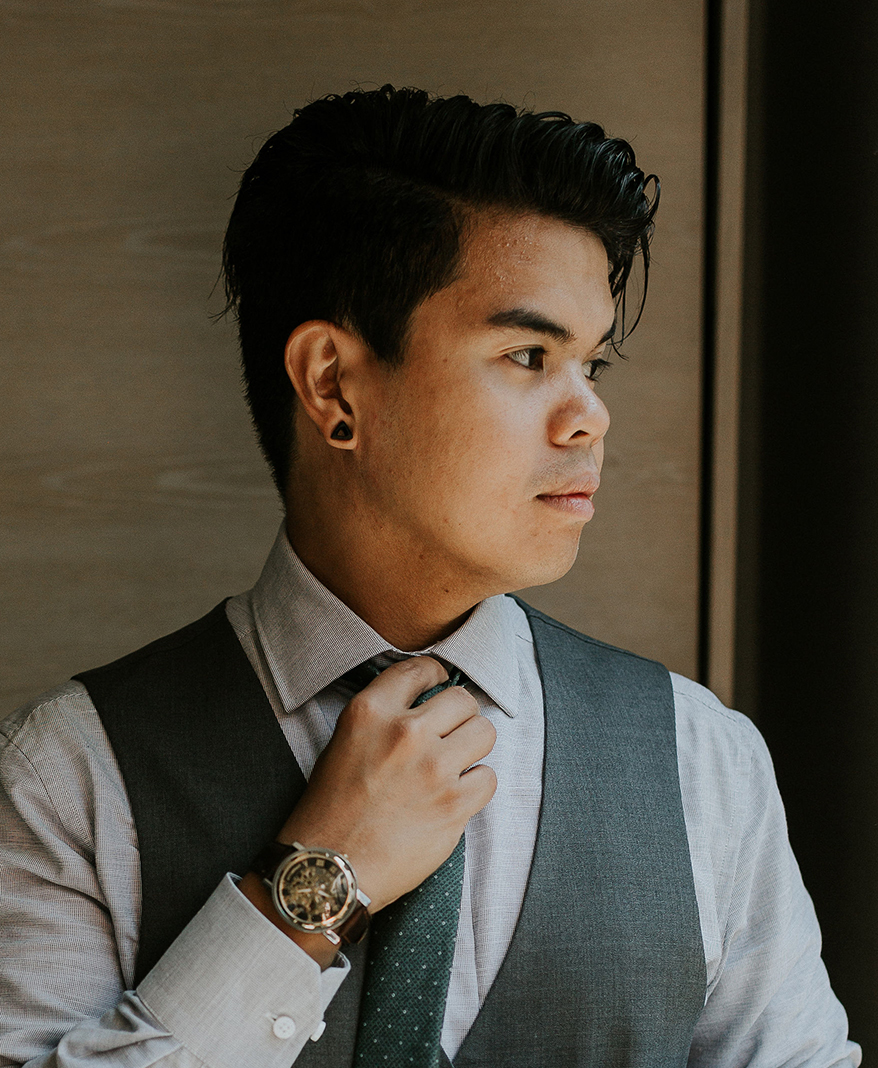 Onifur Garcia
Age:

35
|
Senior Interior Designer, c8studio Design Collective
Favorite Design Discipline Outside of Retail:
Education or Office Design
Favorite Band:
French Kiwi Juice
WHY ONIFUR?
In his role as Senior Interior Designer, Onifur leads projects from initial design and concept through construction documentation to administration and execution. An integral part of the interior design team that worked on a rollout for Save on Foods which opened throughout western Canada, Onifur's goal was to create a grocery experience with an inviting yet luxe atmosphere.
Though his time is limited by his role as a new father, Onifur provides mentorship to students and peers alike when he can, whether it's for industry insight or thoughts for a school project. He's acted as a guest critique for BCIT and Kwantlen Polytechnic University. Onifur is also part of Vancouver's Hustle community, comprising people who want to learn, watch or enjoy the "hustle" dance. Though he doesn't officially teach classes, he's always willing to share his knowledge and dance expertise.
📷: Onifur Garcia, Vancouver/Headshot: Carla Elaine Hedges
Who or what has been the greatest influence on you in your work?
One of the tokens I took away from my first design course in school was the notion of 'learning for the sake of learning.' This outlook opens opportunities to discoveries that suddenly prove useful in a different context. The best way to design is when you are in a state of play, and the more 'tools' you have in your kit to play with, the more ideas you have to draw from. Having an intentionally curious mindset inevitably exposes you to more ideas than just seeking them when you must.
What's the biggest challenge you face professionally?
I think the biggest challenge anyone faces in design is always their next project. Every new project gives an opportunity for elevating your design acumen. Taking the mistakes and lessons learned from previous projects and adapting it into a new set of ideas. The biggest challenge is always … just kidding, it's codes. It's always codes!
If budget were no object, I'd…
…redesign city centers to have more pedestrian friendly streets instead of vehicle traffic and then design extravagant storefronts and in-person shopping experiences. So basically, I'd like to design a modern city center plaza.
Describe a recent project that you were involved in.
We recently finished a grocery store for a longterm client with a new look that's been curated by our office in coordination with their design team. We were involved with rolling out their previous design at the outset and having worked with them since to now seeing their new fit and finish is a point of pride for me. Seeing our client's evolution along the process is also worth appreciating, as was the ease of collaboration in which this project was executed. I couldn't have asked for a better design team.
My dream project is…
…to design a school specializing in design disciplines.
I find (design) inspiration in…
…anything really, an object in the right moment can be inspirational if your mind is in the right state.
SPONSORED VIDEO
Embracing Whole-Brained Thinking in the Design Journey
Strategy needs creative, and creative needs strategy—yep, having both is really the only way of unifying all disciplines with a common vernacular with an eye toward building a strong creative vision that is foundational to the processes. Hear from Bevan Bloemendaal, former VP, Global Environments & Creative Services at Timberland, how to connect the dots between disciplines, claiming and creating a clear differentiation for the brand and ensuring that any asset (experience, product, ad, store, office, home, video, game) is created with intention.