Tried and True
Despite the COVID pandemic, retailers proved that visual merchandising remained crucial to customer experience in the uncertain year that was 2020.
DESIGNERS FOR THE 2021 "Best in Show," dubbed "Something Like THAT," created a place of discovery where shoppers could hang out, enjoy art installations and customize or personalize merchandise to make it their own.
Check out all the winners from VMSD's 27th annual International Visual Competition, featured in our July/August 2021 issue.
BEST IN SHOW
First Place:
Click here to view our 2021 Honorable Mentions.
To submit to 2022's competition, be sure to check vmsd.com in early 2022 for the submission form. For other inquiries, please contact Managing Editor Carly Hagedon at carly.hagedon@smartworkmedia.com.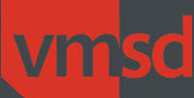 SPONSORED VIDEO
Embracing Whole-Brained Thinking in the Design Journey
Strategy needs creative, and creative needs strategy—yep, having both is really the only way of unifying all disciplines with a common vernacular with an eye toward building a strong creative vision that is foundational to the processes. Hear from Bevan Bloemendaal, former VP, Global Environments & Creative Services at Timberland, how to connect the dots between disciplines, claiming and creating a clear differentiation for the brand and ensuring that any asset (experience, product, ad, store, office, home, video, game) is created with intention.