From Clicks to Bricks in India
India's online retailers turn to brick-and-mortar to play the experiential selling game
India is one of the top five global retail markets, growing at a compound annual growth rate of more than 11 percent, according to PwC report "Building retail businesses for tomorrow today". Organized offline retail is growing at a sharper compound annual growth rate of 32 percent, according to the study. In comparison, online retail, a mere 1 percent of the pie, is racing toward a compound annual growth rate of 63 percent, the report showed.
Initially, rapid democratization of e-commerce in India, driven by deep discounting, seemed to threaten physical stores. But today, 92 percent of Indians shop offline (per an Assocham-Resurgent India study) and are in no mood to shun physical stores, or give up retail's four "T"s: touch, trial, takeaway and trust.
Hence, online players have been repeatedly reminded to include physical real estate in their business models. Thinking this meant adding dreaded weight to negative margins, they went ahead with what I call "brick in click" formats. It's interesting to see them next door to seasoned physical retailers in popular shopping destinations. The bold have led the way, and more have followed. Here are a few that caught the attention of consumers:
"Aye" for Retail
Lenskart.com, founded in 2010 by ex-Microsoft techie, Peyush Bansal, set out with a vision to democratize professional eyewear retail for a potential 15-million-strong market in India. When lead innovations like mobile eye check-up and online digital trial didn't generate enough market penetration, they found the answer in adding "brick" to their "click" format. Timely funding helped roll out more than 300 stores (average size from 200 to 300 square feet) across 90 Indian cities at a blistering pace of 20 stores per month. The store design is rendered in a modern palette of metal, natural wood and stone enabled with cutting edge omnichannel technology to help deliver personalized consumer engagement. What resulted was the fulfilment of a staggering two million eyewear orders in 2016.
Cut to Compete
Advertisement
India's staggering gold jewelry consumption, reportedly 675.5 tons annually according to data from the World Gold Council in Feb 2017, traditionally has been dominated by local retailers. Into this arena, in 2008, jeweler Mithun and IT entrepreneur Srinivasa launched CaratLane.com, offering the largest collection of diamond jewelry, sourced from a global network of more than 4000 vendors. After four years of online selling they realized the dire need for the four "T"s and opened the first Solitaire Experience Lounge in Delhi. Soon 20 more followed across nine Indian cities. Unlike typical large, opulent local jewelry stores, the compact "phy-gital" store is designed clean, open and inviting with digital assistance to help buy curated designer jewelry. However, the brand will likely need to address the Indian consumers' expectation of a large selection of products in-store and the ability to take home one's purchases to make a quantum leap in revenues.
Road to Reality
Myntra.com was founded in 2007 by IIT engineering graduates Mukesh, Ashutosh and Vineet to offer personalized gifts online. By 2014, they merged with marketplace Flipkart.com to offer more than 150,000 products from 1000 Indian and international brands. A compelling discount pricing strategy that eroded profitability had Myntra.com getting serious about private labels. In May 2017, the brand launched its first store in Bangalore, featuring Roadster, its top private-label brand. The store offers a unique experience, with interactive tech devices, touchscreens and virtual reality to inspire and engage young customers. The store design and visual merchandising present a stylized garage look and feature collections inspired by free-spirited life on the road in an experiential concept that will soon be rolled out across India.
These testimonials draw attention to the Indian consumer's mandate – include the four Ts in the shopping experience or perish! According to a study, "Decoding Digital and Online" by the Retailers Association of India and Boston Consulting Group, 30 to 40 percent of fashion shoppers in India base their buying decisions on digital influences. Putting these two together, it's evident that the conversation is no longer about online versus offline, but about offering the benefits of both in a seamless "phy-gital" experience in-store.
Surender has more than two decades of experience in the Indian retail industry in retail strategy, store design, planning and development, retail marketing, and visual merchandising. He's held senior positions at leading retailers like Shoppers Stop, Reliance Retail and Mahindra Retail and as a senior retail consultant working with leading retailers and brands in India. Reach him at surenderg.retail@gmail.com.
Advertisement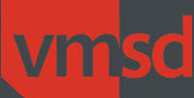 SPONSORED VIDEO
Embracing Whole-Brained Thinking in the Design Journey
Strategy needs creative, and creative needs strategy—yep, having both is really the only way of unifying all disciplines with a common vernacular with an eye toward building a strong creative vision that is foundational to the processes. Hear from Bevan Bloemendaal, former VP, Global Environments & Creative Services at Timberland, how to connect the dots between disciplines, claiming and creating a clear differentiation for the brand and ensuring that any asset (experience, product, ad, store, office, home, video, game) is created with intention.