Dick's Sporting Goods Named 2022 VMSD/Peter Glen Retailer of the Year
Thanks to its "Four Pillars" approach, the retailer is creating in-store experiences that teach and entertain shoppers
FOUNDED IN 1948 as a small fish-and-tackle store in upstate New York by then 18-year-old Richard "Dick" Stack, Dick's Sporting Goods (Pittsburgh) has dropped numerous other lines into the retail waters over the years.
That's been especially true since the turn of the millennium. Since then, it has acquired Galyan's Trading Co., Golf Galaxy and Chick's Sporting Goods, The Sports Authority's intellectual property and Gamechanger Media. It has also opened the first of its Field & Stream stores, followed by its initial outdoors-oriented Public Lands and experiential Dick's House of Sport concepts.
All told, the retailer now operates more than 850 locations, including the 500-plus bearing the flagship chain's name. In releasing its most recent quarterly results on Aug. 23, the publicly held retailer reported net sales of $3.1 billion, which it noted was 38 percent more than the equivalent pre-pandemic period three years ago.
"Our second quarter performance [for 2022] demonstrates the strength of our core strategies and the foundational improvements we have made across our business over the past five years. In fact, we delivered approximately the same EBT [earnings before tax] in Q2 as we did in all of fiscal 2019," said Ed Stack, Executive Chairman and son of the company's founder.
While those numbers are impressive, they are not what netted Dick's the latest VMSD/Peter Glen Retailer of the Year Award. That accolade is named for the magazine's longtime columnist, designer, motivational speaker and retail analyst who died in 2001, and the award, now in its 22nd year, is bestowed upon retailers that best exemplify three core values Glen prized: innovation, service and an emphasis on critical thinking about customers' needs.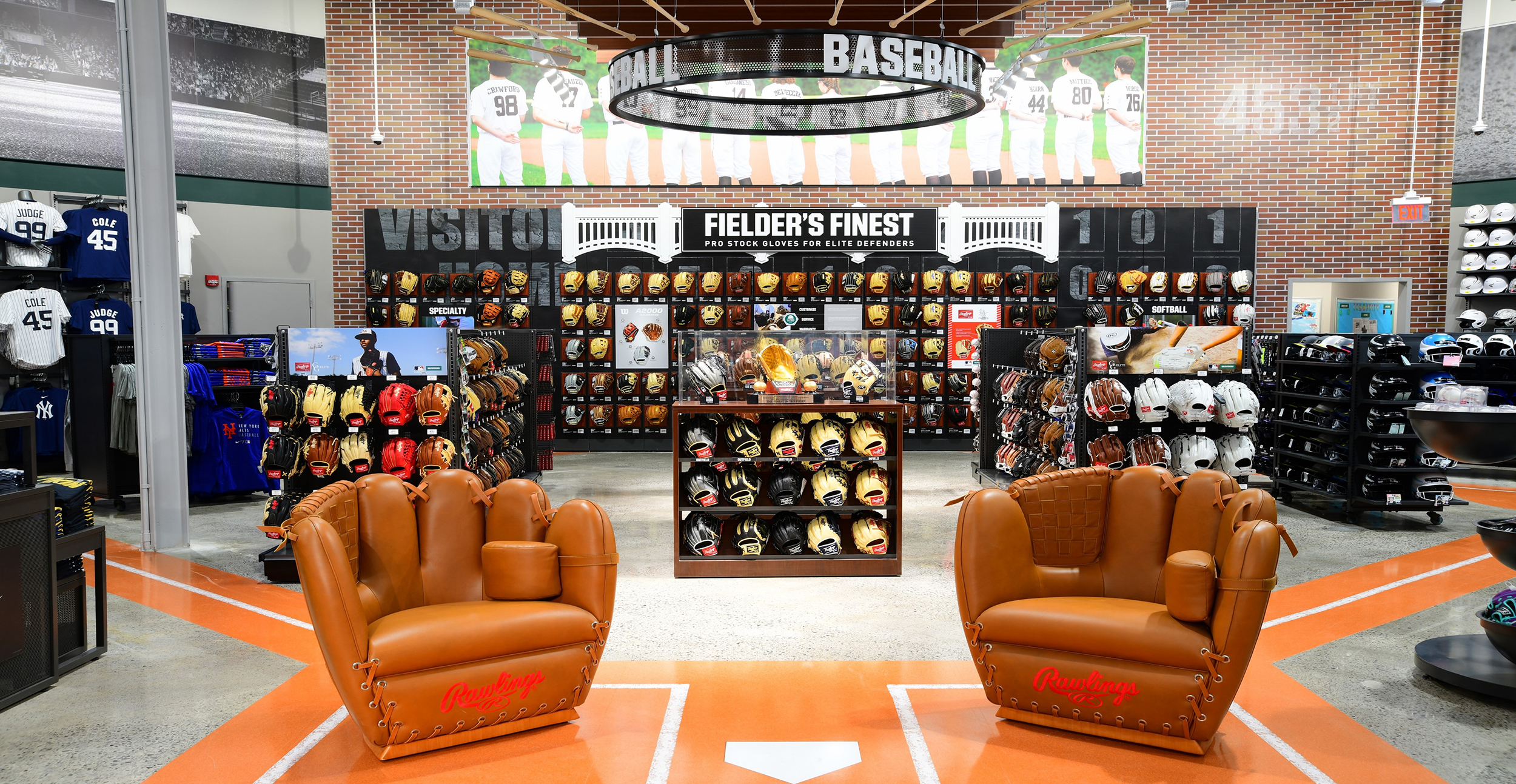 This page: With most featuring high, gym-like ceilings, the average square footage of a Dick's store is around 50,000 square feet. The company operates more than 850 locations.
How does Dick's perform when it comes to such parameters? Toni Roeller, Dick's Sporting Goods' SVP, In-Store Environment, says the company's launch of its next-gen House of Sport concept best reflects its allegiance to Glen-like guidelines.
"The development of House of Sport began in 2018 with the intention of answering the question of what is next for the DSG experience as we continue to grow the company and support the changing needs of our athletes (customers)," Roeller says. "Our insights were showing us that while our omnichannel consumption was strong across platforms, our athletes had an increasingly high desire for experience. They wanted the ease and convenience of online, but they also wanted a destination where they could get advice from trusted advisors around the products, try those products out and also participate in activities that support their active lifestyle."
Armed with those observations, Roeller says, the House of Sport concept – whose creation involved both DSG's in-house team and design consultant WD Partners (Dublin, Ohio) – was built on these four pillars:
A shopping experience embracing a try-before-you-buy ethos.
Providing service in the form of a floor staff well-versed in their sporting specialties.
Creating a sense of community by installing venues that encourage interaction, such as installing climbing walls inside the stores and attaching multi-use outdoor fields to their exteriors.
Bringing products to life through such shop-in-shops as The House of Cleats and HitTrax batting cages.
Those attributes are interwoven "to create a sports-based journey that is part exploring, part learning and part shopping," Roeller says.
Given that multilevel, customer-centric approach, Peter Glen would likely give Dick's a better-than-sporting chance of continued success.
The Man, The Mentor…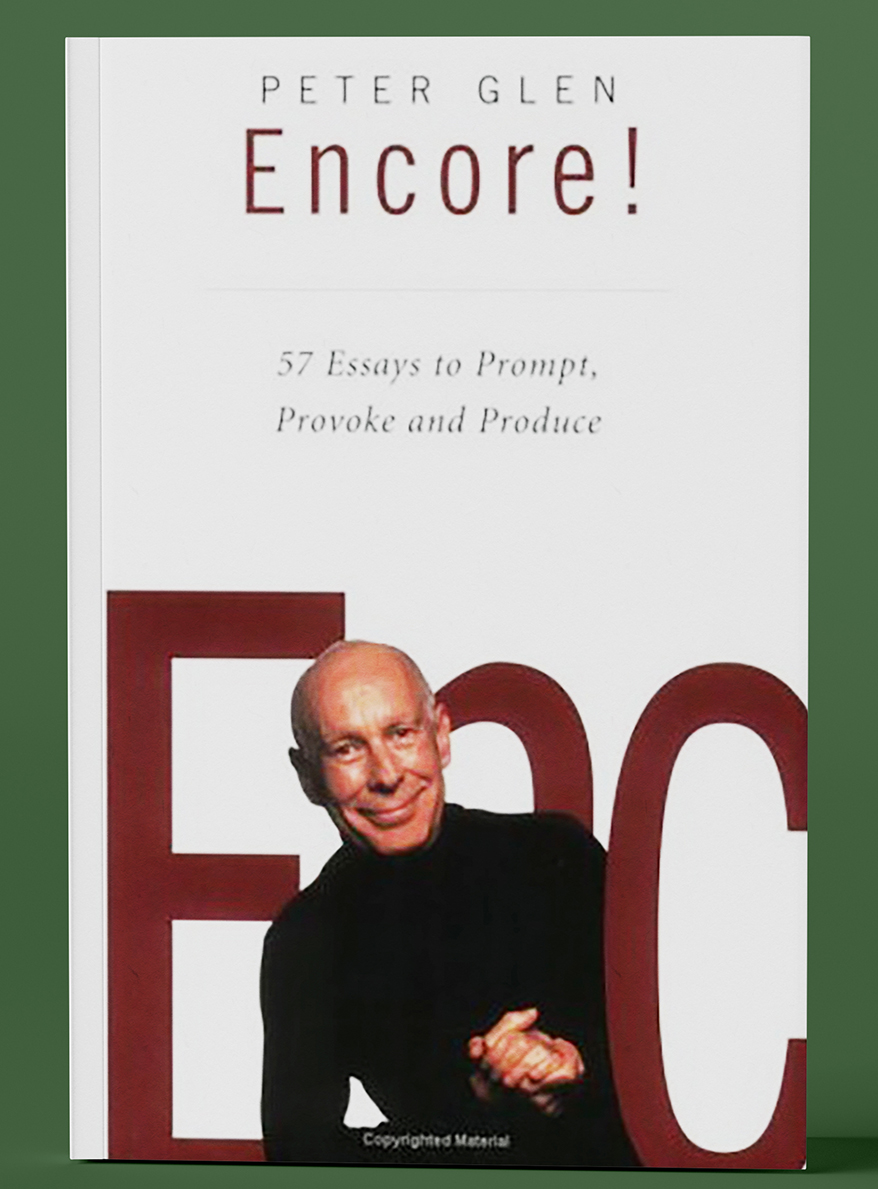 VMSD's annual VMSD/Peter Glen Retailer of the Year Award has been presented since 2001 to a retailer that exemplifies former VMSD columnist Peter Glen's criteria for retail excellence. Selected by the VMSD Editorial Advisory Board, criteria include service, intelligence and innovation. Though Peter unfortunately died before the first International Retail Design Conference (IRDC), his memory lives on through his industry colleagues, books and musings.
Regarding the importance of customer service, Peter Glen wrote in his book "Encore," published in 2001, "We must just believe in great service as an act of faith. There isn't much evidence (and I believe this unshakably) that 100 years from today great customer service will still be rare, but it will exist, and then as now, it will shine."
PHOTO GALLERY
(16 IMAGES)


📷: Courtesy of Dick's Sporting Goods, Pittsburgh
SPONSORED VIDEO
Embracing Whole-Brained Thinking in the Design Journey
Strategy needs creative, and creative needs strategy—yep, having both is really the only way of unifying all disciplines with a common vernacular with an eye toward building a strong creative vision that is foundational to the processes. Hear from Bevan Bloemendaal, former VP, Global Environments & Creative Services at Timberland, how to connect the dots between disciplines, claiming and creating a clear differentiation for the brand and ensuring that any asset (experience, product, ad, store, office, home, video, game) is created with intention.