A Little Bit of This and THAT
Spanning two floors in Dubai's Mall of the Emirates, concept store
THAT

offers something for everyone.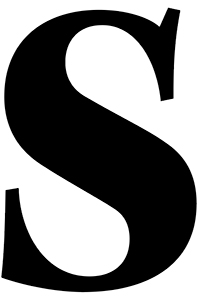 HOPPING MALLS ARE sometimes thought of as a bygone experience, especially in the United States – something to visit in memory and envisage neon lights, pastel colors and crowded escalators. A thing of the past, perhaps. But point your compass toward the Mall of Emirates in Dubai, U.A.E., and you'll find a shopping experience that is very much a reflection of today, and possibly of the future.
Spanning more than 48,000 square feet and across two floors, the concept store dubbed "THAT" is a collection of international and regional brands from both established and emerging designers. "Challenging the traditional retail environment and representing the quintessential future of retail, we developed a physical concept of curation and newness, addressing every need of the young at heart fashion- and culture-seekers," says Fahed Ghanim, Chief Executive Officer – Fashion, Majid Al Futtaim Fashion LLC (Dubai). "We created a one-stop destination, fusing retail with F&B, art, culture and lifestyle experiences."
One-stop destination is putting it lightly. More than 250 designers are on display, covering everything menswear to women's wear, beauty, accessories, footwear, fine jewelry and home decor.
"THAT Concept Store is entirely experiential and creatively differentiated from any retail space," says Ghanim. "Retail is combined with a wide range of experiences and services that includes THAT Fitness Studio by Bare, THAT Art, Nail THAT (nail bar), Shape THAT (a brow and eyelashes bar), THAT Barber, THAT Beauty (beauty salon), Wrap THAT for gift wrapping services, THAT's Yours for customization, and a personal shopper service called THAT at Your Service." Dining options as well as a shoe and bag repair service, a tailoring service and a laundry service are available.
Advertisement
Ghanim explains, "The retail offering was highly curated, and the excitement was in merging the space with a fitness studio, a nail bar, a personalization lab and art gallery, amongst other experiences. Then we had to look into the digital elements and ensure that it was nothing short of convenient and practical."
A classic case of one's eyes being bigger than one's stomach, but, as Ghanim says, the brand owner knew what it wanted and incidentally, also knew how to achieve it. "A lot of time was spent on the design as we wanted to ensure that guests would receive a one-of-a-kind shopping experience that not only simplifies the in-store journey but also uses digital elements for greater convenience," he says.
But how do you create a seismic project from nothing? More than two years in the making, construction took nine months and THAT concept store opened in January 2021 – just months before the pandemic began in Asia.
Advertisement
As a canvas, THAT has a modern, industrial quality – gray exposed brick walls paired with sleek gray floors and a large atrium exposing natural light from the ceiling. But throughout the two floors are pops of bold colors – oranges and yellows and blues – and a mural that imbues Arabic heritage and culture. "As a gathering place for fashion enthusiasts, culture lovers and foodies alike, we wanted to create a space that accurately attests to our creative spirit," says Ghanim. "We are proud of our heritage and wanted our wall murals to create a warm atmosphere with a touch of the local and Arabic culture. The traditional grocery store – the baqala – integrates another element of street culture and is a creative way of mixing our curated edits with tradition and memories." Other design touches include the "evil eye" design on the floors, and the atrium highlighting various aspects of Dubai history and heritage, like old road signs, and the iconic English-language Dubai Channel 33.
A fitting answer to what THAT concept store has done, blending the old and the new, adding freshness and vibrance to the shopping mall, a shopping experience that simply won't quit, nor should it. But perhaps it is ideas and concepts like THAT that we'll be seeing more of. "Our concept is growing fast, we are expanding in new destinations and launching the e-commerce website this year," says Ghanim.
Advertisement
THAT's temporary pop-up experience located in Dubai's City Centre Mirdif won Best in Show for VMSD's 2021 International Visual Competition, featured on the cover of our July/August 2021 issue. Be sure to check out the coverage at vmsd.com.
PHOTO GALLERY
(25 IMAGES)


📷: Courtesy of Majid Al Futtaim Fashion LLC

Advertisement
SPONSORED VIDEO
Embracing Whole-Brained Thinking in the Design Journey
Strategy needs creative, and creative needs strategy—yep, having both is really the only way of unifying all disciplines with a common vernacular with an eye toward building a strong creative vision that is foundational to the processes. Hear from Bevan Bloemendaal, former VP, Global Environments & Creative Services at Timberland, how to connect the dots between disciplines, claiming and creating a clear differentiation for the brand and ensuring that any asset (experience, product, ad, store, office, home, video, game) is created with intention.