Electronic Innovations
Hartsfield Atlanta Intn'l. Airport, Atlanta
Providing electronic accessories to the modern traveler, Electronic Innovations'design imagery evolved from the combination of two themes — travel and electronics. Gadget display fixture design, for example, suggests technological devices, while display niches are backed by "circuit-board" green metal. Hovering over the 540-square-foot space, a skeletal airplane wing communicates the travel aspect of the store, as do the riveted aircraft metal "skin" on the walls and the aircraft cable that suspends glass shelves of multimedia products. Niches are topped by changeable p-o-p category signs and products stored in locked cases are displayed on flexible display walls that permit interactivity.
Photography by Robert Thein Photography, Atlanta
DESIGN: Miroglio Architecture Design, Oakland, Calif. — Joel Miroglio, designer
RETAILER'S TEAM: Jay and Arthur Richardson, owners ARCHITECT: Miroglio Architecture Design GENERAL CONTRACTOR: Tandem Contracting Inc., Marietta, Ga. FIXTURING: Trinity Engineering, Rohnert Park, Calif. FLOORING: Atlas Carpet, City of Commerce, Calif. CEILING: Armstrong, Chicago LIGHTING: Tech Lighting, Chicago LAMINATES: Abet Laminati, Teterboro, N.J. SIGNAGE: Capital Signs, Atlanta
Advertisement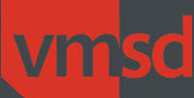 SPONSORED VIDEO
Embracing Whole-Brained Thinking in the Design Journey
Strategy needs creative, and creative needs strategy—yep, having both is really the only way of unifying all disciplines with a common vernacular with an eye toward building a strong creative vision that is foundational to the processes. Hear from Bevan Bloemendaal, former VP, Global Environments & Creative Services at Timberland, how to connect the dots between disciplines, claiming and creating a clear differentiation for the brand and ensuring that any asset (experience, product, ad, store, office, home, video, game) is created with intention.