Food Halls Are Booming in the U.S. and Abroad
NEXT UX:

A new era brings culinary delights and experiences to workplace, mixed-use and former retail spaces across the world.

ONE OF MY FAVORITE things to do when traveling for either work or pleasure is to check out the local food scene. Who doesn't love a well-designed, chef-inspired restaurant in which to lust after all the finishes, lighting, ambience and great food? Yet they're often a challenge to get into and we end up missing so many gems in every city we visit.

Like some of you, my budget or timing doesn't always allow for splurging at sit-down restaurants, but increasingly food halls have become chef-driven incubators, bringing new flavors and options from Milwaukee to San Antonio to Milan. It's increasingly a go-to alternative to see great design, experiences and stellar food options that please your entire party.

Developers are also aware, that as mixed-use centers and shopping malls face leasing challenges, that a food-oriented tenant mix can be a major draw and profit center as global tastes continue to evolve.

While this isn't exactly a new format (think Ponce City Market in Atlanta, Ferry Building Marketplace in San Francisco, or Harrods Food Halls in London), there is, however, a major boom in the segment coming to a city near you. And the innovation of materials, signage and digital art typically housed in these food halls is simply telling me that us industry folks are in for a treat.

Downtown Miami is front and center on this trend with Miami Worldcenter reinventing the central business district. It's a $4 billion, 27-acre draw that soon will feature Live! Hospitality & Entertainment's (Baltimore) "Sports & Social" concept. This concept will be the ninth U.S. location, blending dining with entertainment and sports viewing in a 20,000-square-foot, three-level, glass-encased jewel box. Powerhouse design groups behind it include ICRAVE, Jeffrey Beers Intl., and Knauer Inc.

In addition to the new Live! concept, Worldcenter will house two F&B concepts opening in the near future from Michelin-star chef Michael Beltran, dubbed Brasserie Laurel and El Vecino. Maple & Ash and etta, two Chicago-based restaurants, will also join the tenant lineup alongside brands like Bowlero, Lucid Motors and Sephora.

On a less grand scale, but nonetheless design-noteworthy, are food halls that by their own right are worth a trip.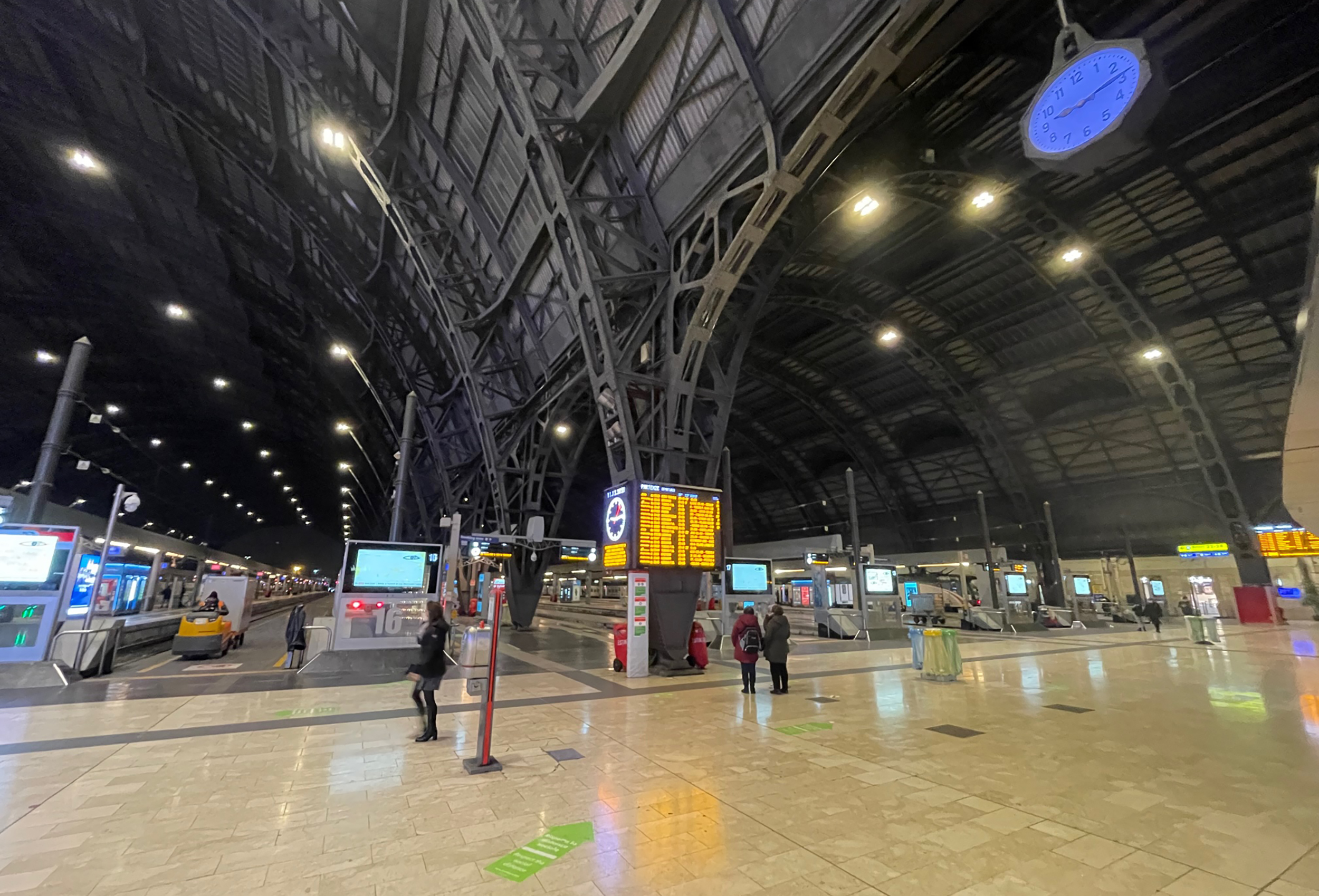 Case in point: The Mercato Centrale in Milan is one of the most impressive I've seen anywhere. Near the historic Milan Central train station, its graffiti-style graphic design and aesthetics referencing modern street food merges with classic Italian design. Its parent company Human Co. (Firenze, Italy) has other concepts in Florence, Rome and Turin.
Another international attention-grabber is Time Out Market in Dubai that features 17 local chefs and restauranteurs picked by Time Out Dubai editors. (It's Dubai, so yes, there is 24-karat gold-topped ice cream.) The hall's interior is not the only visual journey: The market opens onto a 3000-square-foot terrace overlooking the world's tallest building, the Burj Khalifa, and the awe-inspiring Dubai Mall Fountain that puts the Bellagio Hotel & Casino to shame (sorry, Vegas).
Back here in the U.S., there's no shortage of emerging food halls as beacons of urban renewal. Woodbine in Salt Lake City; North Ave. in Milwaukee; Todd English's new concept in Stamford, Conn.; Avanti F&B in Denver; and Kern's Bakery in Knoxville – just to name a few.
In New York, Gotham West Market is a standout with six restaurants, two bars, a coffee shop, cookware store, and an NYC Velo bike store. Where I live in San Diego, Sky Deck opened in the Del Mar Highlands Town Center to much fanfare. The 1000-seat, 26,000-square-foot complex designed by Long Beach, Calif.-based RDC has been described as a restaurant collection and culinary experience as envisioned by famed developer Pat Donohue.
Looking more toward the Midwest, in Chicago I recently visited the Revival Hall Food Market, a 15-chef driven loop venue that is as much for the tourists as it is for corporate office workers nearby. There's even Curbside Books & Records that also sells wine. It's all about Chicago musicians and independent presses that make this a great draw.
Even Michelin-starred chefs are making moves into new concepts like Northern California's State Street Market, located in Los Altos, Calif., close to Cupertino. Its now-closed Palo Alto location called Maum was a 16-seat icon commanding $165 per person for a tasting menu. They now own and operate Bao Bei featuring bao buns and dandan noodles. Next door are two other Michelin-starred Indian restaurants, Ettan and Little Blue Door.
So why are food halls booming and part of the Next UX mantra you ask? Those of us in the business of designing or providing architectural services to the sit-down restaurant world, and even some QSRs, know that they are facing huge labor headwinds. Innovation in a thin-margin world is challenging, and the cost of designing signature restaurants is pushing into the millions … overhead is a constant battle.
Unlike a traditional restaurant or a QSR, food halls are relatively simple places to operate with little front-of-house staff. They offer a perfect test kitchen site to see how the market receives new twists on classics. Another interesting aspect is the use of technology systems, from payment to social media platforms, to drive customer queues that wouldn't be possible in a large, formal environment.
Ever see what top Yelp listings can do for a new concept?
PHOTO GALLERY
(14 IMAGES)


📷: Brian Dyches
SPONSORED VIDEO
Embracing Whole-Brained Thinking in the Design Journey
Strategy needs creative, and creative needs strategy—yep, having both is really the only way of unifying all disciplines with a common vernacular with an eye toward building a strong creative vision that is foundational to the processes. Hear from Bevan Bloemendaal, former VP, Global Environments & Creative Services at Timberland, how to connect the dots between disciplines, claiming and creating a clear differentiation for the brand and ensuring that any asset (experience, product, ad, store, office, home, video, game) is created with intention.