Fruits & Passion Kiosk
Galeries d'Anjou, Montreal
The 15-by-17-foot boutique for a line of body and lifestyle products was created in a kiosk structure provided by the shopping center. The space was designed with three openings and mobile display units that could be pulled outside the kiosk for maximum visibility. Design was inspired by Gauguin's work, and large-scale portions of his paintings were printed on plastified canvas to wrap the metal columns of the mall structure, as well as backdrops for mobile and fixed display units. Printed canvas creates a "ceiling" for the kiosk and self-stick tiles were printed with Gauguin imagery to cover the mall's tile flooring. Products are merchandised on glass shelves inside the kiosk, on small tables with adjustable shelves, mobile tables and carts, and on mini-leaf tables. Since its debut, the kiosk concept has also been applied to corporate and franchise in-line boutiques.
Design: Gervais Harding Associes, Montreal — Pierre Richard Robitaille, project director/designer; Sophie Lemarbre, intermediate designer
Client team: Jean Hurteau, owner/president
General contractor: Conception CAMA, Boucherville, P.Q.
Fixturing: Roy Metal, Montreal Furniture: Ebenisterie Norclaire, Boucherville, P.Q. Flooring/ceiling/signage/graphics: Deck-Art Grande Impression, Laval, P.Q. Lighting: Lightolier, Fall River, Mass.
Advertisement
Photography: Yves Lefebvre, Montreal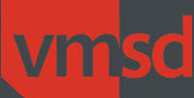 SPONSORED VIDEO
Embracing Whole-Brained Thinking in the Design Journey
Strategy needs creative, and creative needs strategy—yep, having both is really the only way of unifying all disciplines with a common vernacular with an eye toward building a strong creative vision that is foundational to the processes. Hear from Bevan Bloemendaal, former VP, Global Environments & Creative Services at Timberland, how to connect the dots between disciplines, claiming and creating a clear differentiation for the brand and ensuring that any asset (experience, product, ad, store, office, home, video, game) is created with intention.