Grocery Store Design Impacted by Pandemic-Driven Shopping Behaviors
More downsizing and increased online ordering among trends in sector.
FULLER BASKETS/FEWER TRIPS
That was the main change in shopping behavior grocers experienced during the coronavirus pandemic. Wary of catching COVID-19, many consumers made fewer trips to supermarkets and grocery stores, and when they did, they tended to buy more to extend the time between such excursions.
For many grocers, that translated into higher sales. Kroger Co. (Cincinnati), the largest traditional supermarket chain with roughly 2800 stores in 35 U.S. states, reported sales of $132.5 billion for fiscal 2020, a $10 billion boost to its top line. "Identical sales (without fuel) were up 14 percent for the year, as customers continued to consolidate trips and spend more per transaction," said Kroger Chairman and CEO Rodney McMullen.
But now that the number of people getting vaccinated is on the rise and restrictions in public spaces (mainly social distancing and wearing masks) are on the decline, the logical question emerges: what's next for this essential sector?
VMSD checked in with several grocers and design firms specializing in the grocery sector for some likely answers.
Advertisement
ONGOING DOWNSIZING
Prior to the pandemic, many chains – including Meijer, Amazon and Whole Foods – were downsizing their footprints in urban areas, where they faced limited physical space and more expensive real estate. And despite the social-distancing rules that have become prevalent in the pandemic era, such smaller stores are expected to continue growing in coming years.
"There are many reasons retailers go smaller," says Tim Morrison, Studio Principal, at Little Diversified Architectural Consulting (Charlotte, N.C.), whose grocery clients include Whole Foods, Bristol Market and El Super. "Some of those reasons include employee cost, equipment cost, upfront construction cost, fill-in community needs – and these haven't changed much since the pandemic."
In addition, many such stores will be impacted by the ongoing need to provide online ordering and curbside pick-up services, both of which surged in popularity during the pandemic. "This creates square-footage storage demands that will vary depending on location and store volume on the already-maximized small box," Morrison notes.
That means many existing grocery stores have reconfigured their spaces to meet consumers' changing, pandemic-driven habits. That situation is reflected in layout and usage changes the new, 12,000 square-foot Erewhon organic grocery store in Silverlake, Calif., has undergone since opening.
"As originally designed, that space had a 900-square-foot indoor dining space that could not operate under pandemic restrictions," said Terry Todd, Associate Principal at the store's design firm, RDC (Long Beach, Calif.). "Erewhon first converted it to a pop-up clothing store, and then a mini wine store, which is looking like its permanent use. In addition, the grocer also removed the self-service food cases – salad bars, et cetera. Whether that will remain permanent is not yet known."
Advertisement
TECH WILL FREE UP SPACE
Echoing the trend noted by Little's Morrison, Todd noted that Erewhon is among the many grocers that have accelerated their emphasis on automating their delivery methods, resulting in other changes to their stores' layouts.
"They are ramping up their online shopping portals and infrastructure, including carving out space for holding online orders. We expect to see an increase of online ordering even after the end of the pandemic. Some of these changes began prior to the pandemic but have accelerated as a result."
Another trend that was on the upswing prior to COVID-19 that's almost universally expected to continue in its aftermath is the increasing automation of the checkout process. That's definitely the case at Kroger.
"The checkout process is an area that we are constantly striving to remove as much friction as possible that the customer might feel at the end of their shopping experience," said Heidi DeMers, Kroger's Director, Store Planning & Design. "We have added self-checkouts to almost our entire fleet of stores, but still maintain many manned checkouts at each store. We also have 'scan, bag and go' technology that we are testing at a portion of the stores and continue to innovate with delivery and checkout technologies."
In a similar vein, Little's Project Architect, Retail, Haley Ventura, says, "As self-checkout technology becomes more accepted by consumers, it will lead the way for other advanced technologies, such as no-checkout. It's not if, but when. Eventually, with no-checkout tech, stores will gain additional square feet back to use for the next big thing in grocery – whatever that might be."
PHOTO GALLERY
(5 IMAGES)
Advertisement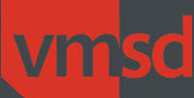 SPONSORED VIDEO
Exclusive Webinar: Beyond Digital Signage Onto Digital Experiences - Vision Over History
Watch this exclusive webinar and join Epson on a journey to discover the ways in which the creative community is embracing projection technology and how projection is being used to transform spaces into immersive, magical and awe-inspiring experiences.