Here's Your 2-Minute Retail Tour of Columbus, Ohio
The Short North Arts District will play host to the 2022 International Retail Design Conference
THE NUMBERS
The capital of the Buckeye State, and also its most populous city, Columbus, Ohio, is home to 905,748 people, according to the 2020 census. It's the 14th most-populous city in the U.S. – second-most in the Midwest (Chicago holds the top spot) – and it's growing at a rapid pace. Out of 51 metro areas the Census Bureau estimated would experience major growth over the last 10 years, Columbus, Ohio, ranked 17th, with a 12.2 percent population increase.
THE PULSE
At a time when so many shopping malls are struggling, the city's massive mixed-use Easton Town Center is welcoming splashy new additions to its fold, namely Italian fashion house Gucci, which opened a 5000-square-foot flagship last summer in the former Henri Bendel space.
"Easton goes through its development cycles and it ebbs and flows," says Jay Highland, Executive VP of Creative at WD Partners (Columbus, Ohio). "They think about the right mix of local brands with national and international brands."
For example, local retro apparel company Homage neighbors furniture brand West Elm. "They do a good job of evolving and rotating brands," he says.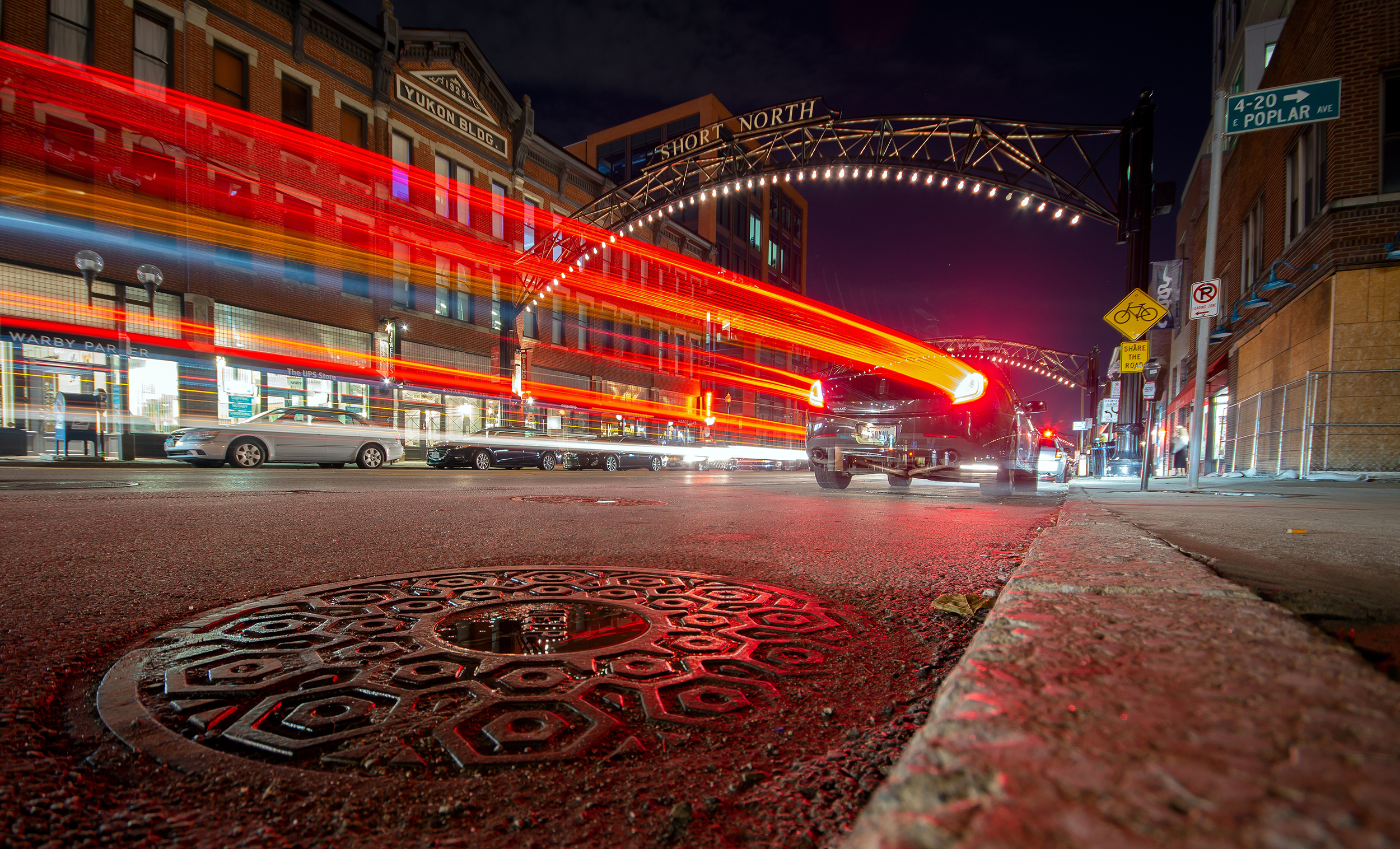 THE HOT SPOTS
The buzzy Short North Arts District, homebase for this year's 22nd annual International Retail Design Conference (IRDC), has gone through ample changes in the last five to 10 years, Highland says. "There were a lot of big, national brands showing up and it wasn't well received," he notes. "People who lived here wanted something authentic. And while there are still pockets of [national names], what's better for the city is smaller brands trying new things."
One such brand is Tenspace, an experiential retail store launched last fall by Columbus-based creative firm Tenfold, and located along the Short North Arts District's main artery, North High Street. The 1800-square-foot space hosts rotating, immersive shopping events for people to discover emerging online brands in real life.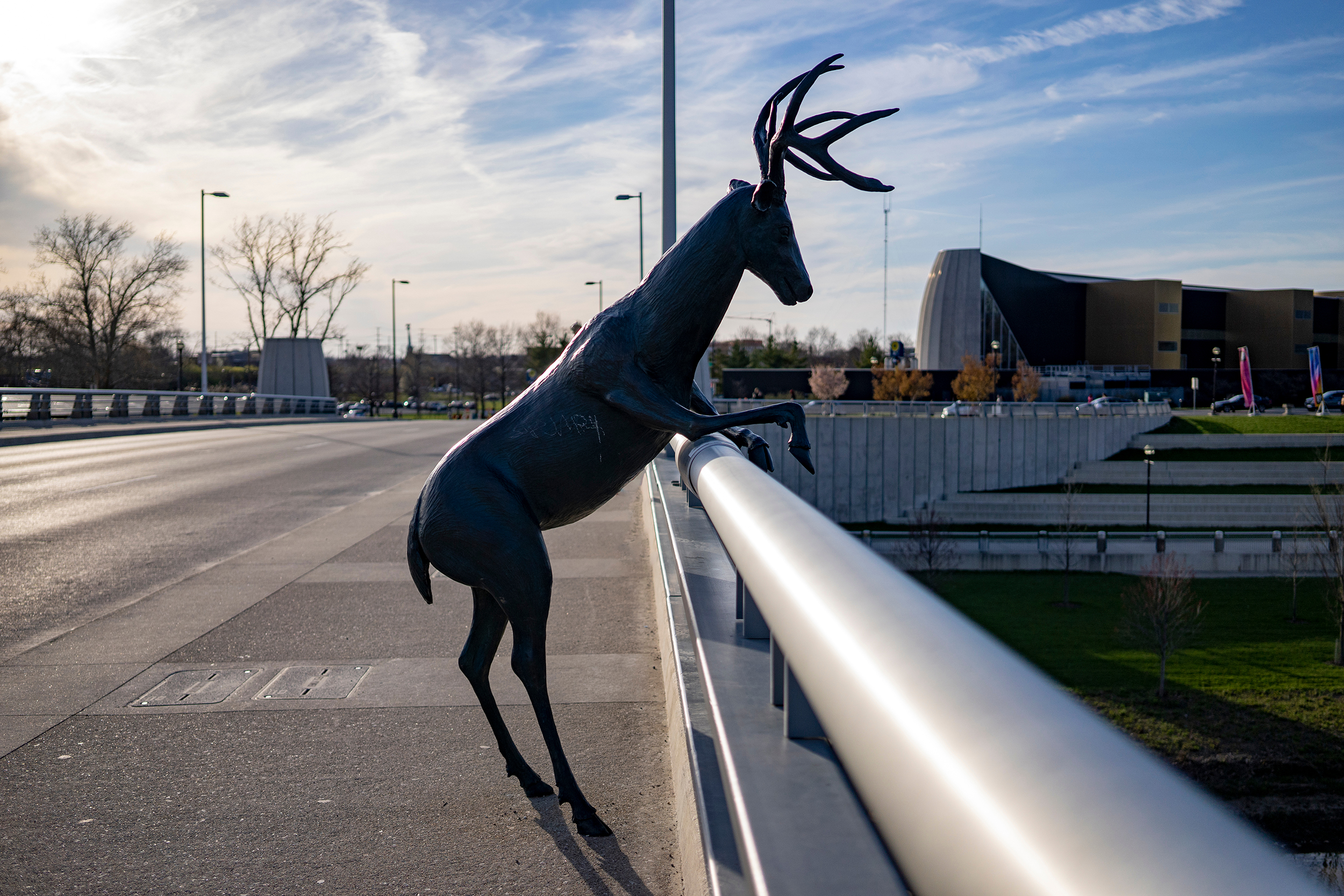 This deer statue overlooking the Rich Street Bridge on the Scioto River is one of several deer found throughout the city, created by artist Terry Allen.
OBSTACLES AND OPPORTUNITIES
Impressive population growth means a higher demand for housing. Despite Columbus' recent boom in home construction – The Columbus Dispatch reported earlier this year that more single-family homes were built in 2021 than in any year since 2005 – the housing shortage continues with a lack of affordable options on the table.
Last March, Columbus Mayor Andrew J. Ginther proposed a $150 million bond issue to fund affordable housing. Columbus voters will decide on that bond package this November.
SPONSORED VIDEO
Embracing Whole-Brained Thinking in the Design Journey
Strategy needs creative, and creative needs strategy—yep, having both is really the only way of unifying all disciplines with a common vernacular with an eye toward building a strong creative vision that is foundational to the processes. Hear from Bevan Bloemendaal, former VP, Global Environments & Creative Services at Timberland, how to connect the dots between disciplines, claiming and creating a clear differentiation for the brand and ensuring that any asset (experience, product, ad, store, office, home, video, game) is created with intention.