Hudson's, Somerset Collection
Troy, Michigan
A point of reference for each level, the monumental atrium at the heart of this 300,000-sq.-ft. Hudson's includes signature lighting details and a European glass clock. Around the atrium, sleek focal walls of light wood and glass lead into designer boutiques and provide space for changing fashion presentations. Within the open plan, designer shops including DKNY are defined by wood and glass slab "theater walls" and signature fixtures. In the Oval Room, fine women's fashions are presented in a proscenium-arched space with hand-tufted carpets and pale anigre walls. The store also includes the "FYI" personal shopper service in an elegant, elliptical salon; dramatically lighted fur salon that incorporates fine furniture and museum-quality artwork; Juniors'department with a "bar-style" circular cashwrap; and Grand Cosmetics Hall with high ceilings, detailed columns, warm woods and cream marble floors.
Photography by Chun Y Lai, New York City
Design: The Pavlik Design Team, Ft. Lauderdale, Fla. – Ronald J. Pavlik, president/ ceo; Lucia Diaz, project manager; Luis Valladares, director of design; Fernando Castillo, project designer; Placido Herrera, project designer; Cesar Lucero, planner Retailer's team: Dayton Hudson Department Store Co., Minneapolis – Andrew Markopoulos, senior vice president of visual merchandising and store design (retired); Ray Steffner, vice president properties; Jane Carrott-Van Auken, director, store planning and design; Jamie Becker, director, visual merchandising; Floyd Zdrojkowski, director, construction
Architect: Greiner Inc., Minneapolis
General Contractor: Hudsons Construction, Troy, Mich.
Advertisement
Fixturing: MET Merchandising, Chicago; Otema Store Fixtures, Markham, Ont.
Lighting: Manning Lighting, Sheboygan, Wis.
Laminates: Wilsonart, Temple, Texas; Formica, Cincinnati; Pionite, Auburn, Maine; Westinghouse Micarta, Hampton, S.C.
Wallcoverings: Design Tex, Woodside, N.Y.; Innovations in Wallcoverings, New York City; Maya Romanoff, Chicago; Silk Dynasty, Mt. View, Calif.
Fabrics: B. Berger Co., Macedonia, Ohio; Brunschwig & Fils, New York City; Carnegie, Rockville Centre, N.Y.; Groves Brothers Fabrics, Ft. Worth, Texas; Payne Fabrics, Dayton, Ohio; J. Robert Scott & Associates, Los Angeles
Advertisement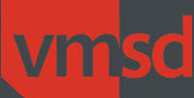 SPONSORED VIDEO
Embracing Whole-Brained Thinking in the Design Journey
Strategy needs creative, and creative needs strategy—yep, having both is really the only way of unifying all disciplines with a common vernacular with an eye toward building a strong creative vision that is foundational to the processes. Hear from Bevan Bloemendaal, former VP, Global Environments & Creative Services at Timberland, how to connect the dots between disciplines, claiming and creating a clear differentiation for the brand and ensuring that any asset (experience, product, ad, store, office, home, video, game) is created with intention.