India's Salon and Spa Makeover
Leveraging on the love of looking and living good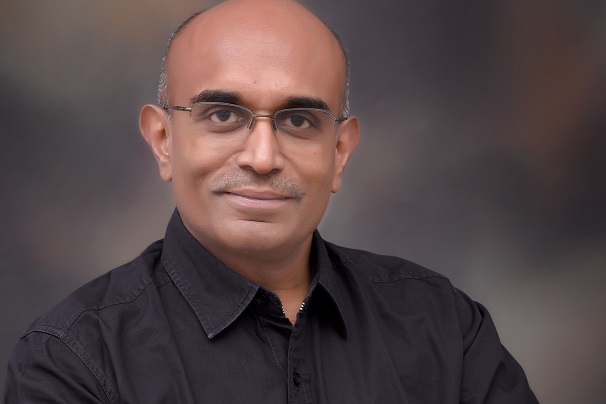 The Indian beauty and wellness industy is gowing at a compound annual growth rate (CAGR) of more than 15 percent, from $6.42 billion between 2012 and 2013, and is on track to do $12.52 billion between 2017 and 2018, according to an April 2017 KPMG Wellness Sector Report. The Associated Chamber of Commerce & Industry of India predicts that this would reach $20 billion by 2025, largely driven by the rise in disposable income of the middle class and their aspirations to look and live good. Interestingly, the Indian men's grooming market, with a CAGR of 42 percent, is adding to the growth gradient, according to the India Brand Equity Foundation. Also, the influential film industry of India has given a big boost with its active participation in investments, advertising and endorsement events.
Rise in expectations of India's affluent middle-class consumers for upgraded salon and spa experiences convinced the industry to seriously invest in location, offerings and experience. This strategy has helped many brands, the earlier movers, to grow rapidly. VLCC, founded by Vandana Luthra in 1989, today has more than 300 salons across 121 towns and 16 countries. Naturals, launched in 2000 by founder Veena Kumaravel, has upwards of 380 salons across India. Trends in Vouge, founded in 2005, has over 400 salons across India – and these are just a few.
Salons and spas in India, from traditionally being separate destinations, are now located at consumer watering holes and transit points. They are now seen jostling for space in premium malls, airports and IT parks. To suit busy consumers lifestyles, newer formats are offering curated quick service and innovative products. Typical clinical environments have had makeovers to become experiential ones to inspire and surprise consumers. Though there are so many diverse concepts, I picked three interesting ones, each with a unique design language.
Photography: Bhabani Blunt Hairdressing Pvt Ltd., Mumbai
A Cut Above
BBLUNT, founded by siblings Adhuna and Osh Bhabani in 1998, created a niche for itself in the salon industry by styling Bollywood actors and socialites in India. It boasts greater than one million hair cuts and stylings, with 100-plus years behind salon chairs. They have two academies where over 1000 of India's top hair stylists learned their craft. They operate from more than 17 salons across India and the U.A.E. offering services and a range of beauty products curated for Indian weather. Each salon has a different design language inspired from different art forms to appeal to its young consumers. The award-winning Indiranagar store in Bangalore is based on vibrant colors and imagery of Pop Art.
Advertisement
Photography: Surender Gnanolivu
Rich on O2
O2 Spa, founded by Ritesh Reddy Mastipuram in 2008, has over 100 outlets in India and U.A.E. The spa has a flexible format and strategy that enables it to operate in airports, malls, luxury hotels, standalone locations and luxury trains. They serve approximately 1500 guest daily with their 1000-plus-members staff, trained from their own academy. The salon's design uses a distinct Southeast Asian palette in forms, finishes, textures and aroma to present a luxurious, relaxing space, detailed for the five senses. Great attention is given to the setting and visual merchandising at the salon-front and interiors.
Photography: Infocus (Roshan & Mathew), Bangalore
Wink to Win
In stark contrast to established chains, many standalone salons and spas have used personalized service and social circle links to build their successful businesses. Wink Salon, founded by celebrated film makeup artist and hairstylist Samantha Jagan in 2016, caters to celebrity luxury consuming consumers in Chennai, India. The unisex salon offers beauty and style services by highly skilled professionals, overseen by the founders themselves. The salon is housed in a heritage bungalow designed with unusual Moroccan-style interiors that are quirked up with retro elements.
Advertisement
This quick peek into the world of salons and spas is a testament to how design is playing a pivotal role in helping creative entrepreneurs and corporations in the Indian beauty and wellness industry gain momentum. The good news is that this business, unaffected by e-commerce, is speading like wildfire across India with a mission to "make India look and live better".
Surender has more than two decades of experience in the Indian retail industry in retail strategy, store design, planning and development, retail marketing, visual merchandising, writing and academia. He's held senior positions at leading retailers like Shoppers Stop, Reliance Retail, Mahindra Retail and as a senior retail consultant working with leading retailers and brands in India. Reach him at [email protected].
SPONSORED VIDEO
Embracing Whole-Brained Thinking in the Design Journey
Strategy needs creative, and creative needs strategy—yep, having both is really the only way of unifying all disciplines with a common vernacular with an eye toward building a strong creative vision that is foundational to the processes. Hear from Bevan Bloemendaal, former VP, Global Environments & Creative Services at Timberland, how to connect the dots between disciplines, claiming and creating a clear differentiation for the brand and ensuring that any asset (experience, product, ad, store, office, home, video, game) is created with intention.