New Grocery Store Concept Details Offerings
First FreshTake locale will include five-hole putting green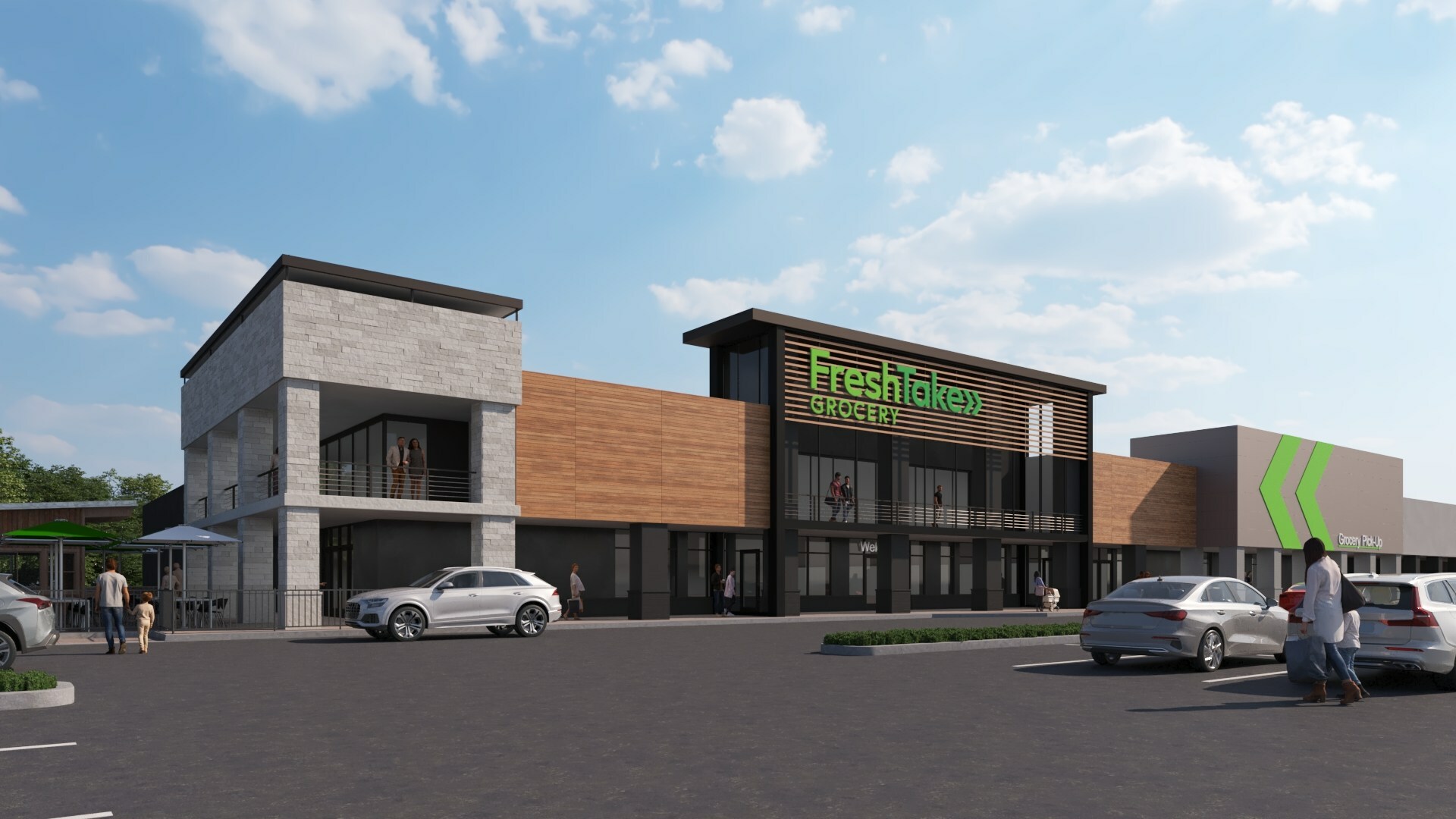 FreshTake (Augusta, Ga.), a new grocery store concept, is set to open its doors next year in a former Whole Foods location in its hometown. The 42,000-square-foot concept is spearheaded by Jackson Mitchell, CEO of Jackson Mitchell Holdings, which operates five Little Giant Farmers Market locations in the Atlanta area.
Upon opening in summer 2024, the new store will bring "a cutting-edge blend of convenience, dining and recreation to the community," Mitchell said in a news release.
"This store represents the culmination of my career and a deep love for the grocery business," said Mitchell, a fourth-generation member of the Mitchell Grocery family business. "Our goal is to create a space that not only offers top-quality groceries but also becomes a hub for the community, where people can come together to enjoy great food, entertainment, and convenience."
FreshTake is designed to provide a seamless integration of shopping and leisure activities. In addition to an in-store café with seating for 130, it will offer an outdoor patio seating area with a walk-up barbecue and an adjoining, five-hole putting green.
Other FreshTake highlights will include "Jackson's," a beer and wine bar, a full-service hot food bar and bakery, a meat section with a "grill while you shop" option and a fresh seafood department providing free steaming services.
The store will also provide fresh produce, bulk-food items and a beer cave dubbed the "Ice Box." Beyond groceries, the store will offer health and beauty items, general merchandise and a full-service pharmacy.
Advertisement
SPONSORED VIDEO
Embracing Whole-Brained Thinking in the Design Journey
Strategy needs creative, and creative needs strategy—yep, having both is really the only way of unifying all disciplines with a common vernacular with an eye toward building a strong creative vision that is foundational to the processes. Hear from Bevan Bloemendaal, former VP, Global Environments & Creative Services at Timberland, how to connect the dots between disciplines, claiming and creating a clear differentiation for the brand and ensuring that any asset (experience, product, ad, store, office, home, video, game) is created with intention.