Next Store: First 'Design Impressions' Start with Exterior Planning
With all of the retail real estate in flux, it's critical that your projects stand out in this transitional time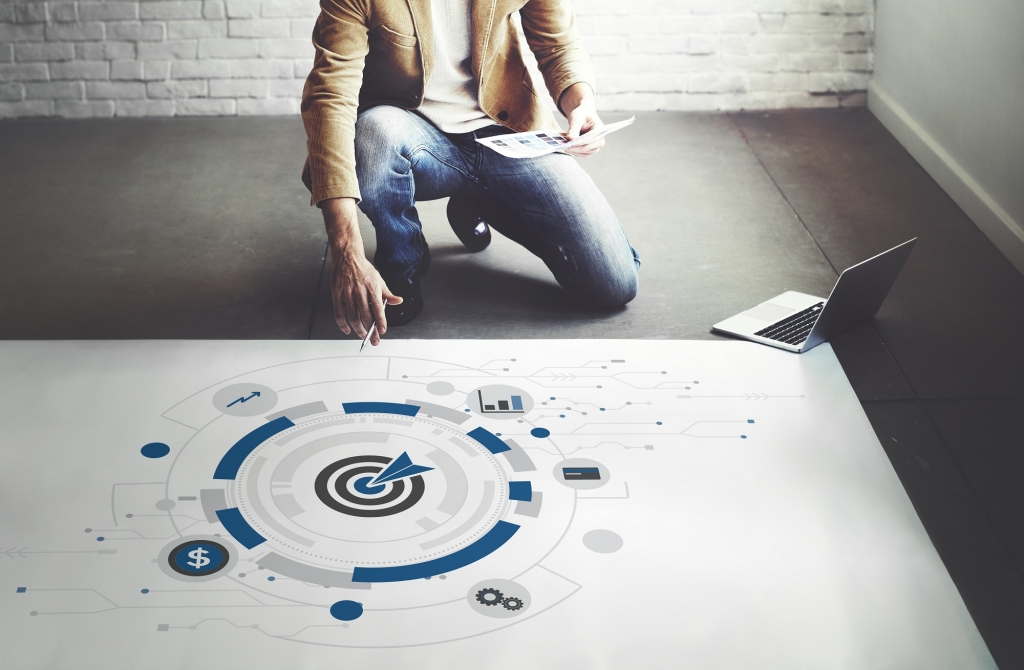 The setting of your store location can and will have a direct impact on the sales performance of the interior – something all of us in store design and visual merchandising know all too well. Yet often, the scope limits us to the interiors and storefront system. But in this climate, we need to extend beyond the lease line and understand how the exterior can benefit from digital touches, too. A great "next store" is one that uses analog with well-scaled integrations.
When was the last time you looked around your store exterior and asked, "What could I do to take this to the next level?" What about the neighboring tenants? What impact are those old window graphics having on your own marketing messages? Whatever the eyesore, be assured that your customer is affected by these elements, too. The adage, "Don't judge a book by its cover," has never been more applicable in this day of overabundant choice.
So, how might you turn these exterior negatives into positives? There are nine key elements which make the most impact on the outside to your customer: storefront signage, pylon signage, display windows, the physical structure, parking lot and layout, including ingress, lighting of the exterior, solid characteristics and finally, landscaping. Each of these elements should be evaluated based on how digital audiovisual elements, in conjunction with well-founded traditional design, could enhance and bring your marketing message forward.
To evaluate a setting, start by doing a complete walk-around, armed with a legal pad and a camera. This will allow you to note obvious issues, and the photos provide for ongoing assessment, as well as progress documentation. Also, consider asking a long-term and/or target customer, "What is memorable about our exterior approach?" You will find the answers insightful and useful as you map out your exterior strategy.
Next, you'll begin the analysis by taking each of those nine elements and looking at whether the visual truth is utilizing some proven techniques that "grab the attention" brands seek in the large playing field.
Let's begin the walk. Storefront signage is an important communication tool, and color is a simple way to catch the eye. Today, with LED signage leading the game of attraction, it can bring about seemingly boundless capabilities to not only showcase brand colors, but also morph into different hues and use movement to draw the eye.
Advertisement
You'll also want to take a look at the roadside signage or pylon sign that is provided at the site. Road conditions and landscape are also important factors when making the best decision here. Less is truly more, especially if the posted speed is greater than 30 miles per hour. Track the number of seconds the average car transits in front of the sign, and from which direction they approach the site. Think of it as "sign VM." Always choose a simple-to-read typeface and keep in mind that you have about three seconds to convey your message.
As part of the nine essential elements, it's important to factor in just how challenging it is to be a customer sometimes in large strip centers or malls. While you are limited in how much change a landlord will allow, it's important to think through the mechanics of transit. This is where digital wayfinding systems or apps tied to creating pathways directly to your store are a customer's favorite tool. Take the "speed bumps" of getting to your door out of the picture.
The exterior also incorporates the parking lot itself, including lighting, landscaping and sounds. Look at the lot. Determine the type and make of the cars most often found in front of your location. If within your influence, gauge the size and angle and ensure that adequate space allowance is made. Consider striping your lot with mini-embedded, digitally controlled lighting or pucks. This added touch extends the welcome mat to customers and creates a shift in their attitude that opens them up to your internal buying messages.
The lighting scheme is a key element to an overall attraction strategy. Ample lighting in a parking lot lends to an increase in safety perception – both for the customer and for your business. Regardless of your location and hours, lighting is choice when it comes to enduring impressions. By seeing those light poles, customers (and would-be vandals) are given the impression that you care. It pays to be selective, however, when choosing the light fixture itself. Select a look that not only fits the building's architecture but also distinguishes your locale as a special place. LED has brought about a revolution in styles and shapes.
Landscaping is another area that influences a customer's impression. A few plants make a big difference and are a perfect way of introducing color to your storefront. Putting planters on rolling platforms makes moving them at night an easy solution, and also rewards the customer with a pleasant feeling. Couple this with solar lights and LEDs, and you have a great first impression. The physical makeup of the building will also frame the experience. The exterior materials will have an impact on the perception of price and value, not to mention attraction. Material manufacturers are incorporating lighting and LED systems with controllers, so this can be done on a small scale, but with a powerful impact. Backlit panels with colored LEDs give brands numerous options to use the power of vibrancy and movement.
Maybe this isn't something you've considered, but have you ever "listened" to your site? A noisy freeway or major intersection can be a distraction. What a delight it is for a customer to arrive, open their door and hear music masking all the noise distraction. Whether via hidden, "rock-like" speakers or other means, reaching the customer through audio makes a strong impression. Instrumental selections are best at connecting emotionally to the buying desires. Think of how to bring sound out to the parking lot and at minimum to the storefront zone. With today's sensors and other technology advancements, it's worth incorporating audio into wiring plans.
Advertisement
The final element is one we all know in this industry and has remained a key part of store experience: the windows. With windows' centuries-long staying power, it's amazing how many merchants still don't tap into the power of VM to set the tone and spark buying desire. The most impactful displays are those with color and graphics. Immersive lifestyle moments are much more memorable than simply seeing them in images. Lighting and systems that respond to exterior conditions can adjust output and ensure all the great VM is seen.
The "next store" is always evolving, thanks in part to the ongoing material and hardware resources we can access today, with so many great options that can bring the eyes of the buyer and drive sales. After all, the next store is all about making the bricks-and-mortar experience the best it can be to ensure we have many more opportunities to design great stores.
SPONSORED VIDEO
Embracing Whole-Brained Thinking in the Design Journey
Strategy needs creative, and creative needs strategy—yep, having both is really the only way of unifying all disciplines with a common vernacular with an eye toward building a strong creative vision that is foundational to the processes. Hear from Bevan Bloemendaal, former VP, Global Environments & Creative Services at Timberland, how to connect the dots between disciplines, claiming and creating a clear differentiation for the brand and ensuring that any asset (experience, product, ad, store, office, home, video, game) is created with intention.