Digital Deliverance
NEXT UX:

NFTs are becoming part of our digital design toolkit.

AS SOME OF YOU may have noticed, this regular column has had a name change.

We've retired Next Store and adopted the new moniker Next UX – specifically meaning "user experience" – in order to expand our scope of coverage when it comes to bringing you the latest in retail tech and immersive experiences. In addition to bricks-and-mortar, retail is evolving to deliver experiences and not only product. As our new column name reflects the ever-changing direction of retail design, so do new products we're finding in the digital realm: NFTs (non-fungible tokens).

This past June, many gathered for the glittery Cannes Lions International Festival of Creativity in France. It's the annual awards (a.k.a. The Creativity Olympics) to showcase the best in branded communications. This year's edition covered sustainability; diversity, equity and inclusion; data and technology; business transformation and creative effectiveness.

Maybe traveling to France wasn't in your budget, or even on your radar. But perhaps the event NFT.NYC was?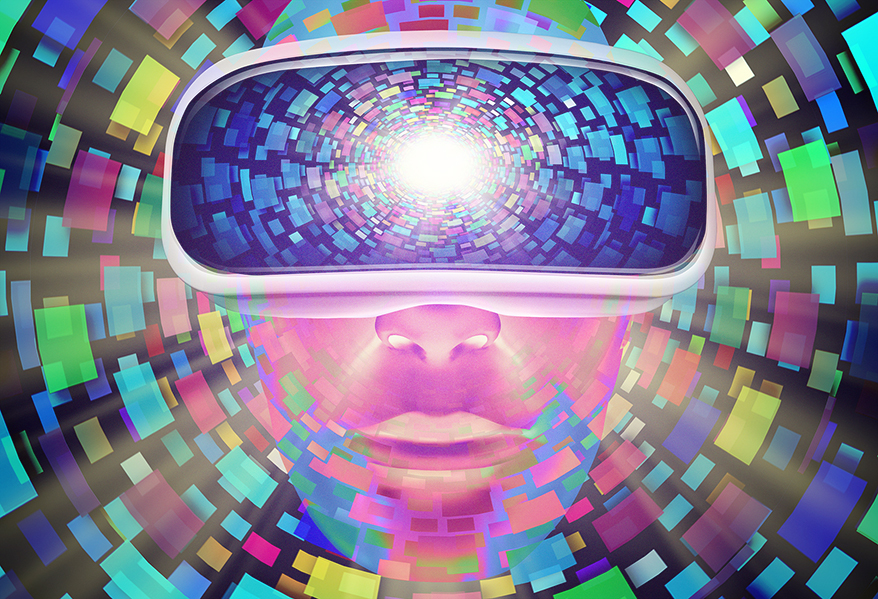 Now in its fourth year, and taking over New York's Chelsea Piers for the four-day event, NFT.NYC has become the go-to show for digital creators and brand executives – and the folks that seem five-years ahead of everyone else – to celebrate this evolving virtual marketplace. Those VMSD readers in New York may have in fact witnessed the digital billboards in Times Square all flashing with blockchain and NFT projects signaling that serious money is now behind this creative delivery vehicle.
NFTs are, for this chapter in brand engagement, a very important concept to understand and to consider bringing to your work. Yes, it's true that the acronym is a head-scratcher for most: non-fungible token. But don't assume that this is akin to cryptocurrency, which has recently fallen on some hard times.
Retail brands, as well as the design and architecture communities, had better get our creative deliveries calibrated to include these tokens in displays, signage, branding, and even think about using them as pathways to exclusive offerings.
If you are serious about targeting younger consumers, this must be part of your strategy. According to a recent Forbes article, "Why Gen Z May Prove NFTs to be More Than Just Hype Culture," NFTs work to address some of the issues at the forefront of Gen Z's concerns, like "co-creator culture" and creating more inclusive spaces. The article reads, "Between this and the fact that those born from 1997-2012 will be the largest cohort by 2026, you can have confidence … that NFTs are here to stay."
One in five Americans ages 18-34 are more inclined to have used NFTs in the past, and these shoppers are increasingly seeking unique, one-of-a-kind experiences and products.
Luxury goods, apparel companies and gaming firms are leading the way when it comes to dipping their toes into the metaverse and the digital realm. Many have taken a growing interest in NFTs, with brands such as Gucci and Nike emerging as leaders.
Recently, Nike launched an online marketplace called OpenSea, featuring a new collection called CryptoKicks which were NFTs. Customers are shelling out $4000 to $9500 USD for these NFT shoes, with some going for much more.
CryptoKicks are customizable, with customers purchasing a "skin vial" to change the color of the shoe's signature Swoosh, heel, straps and tongue. Designed by NFT design studio RTFKT, they, along with Nike, are making a stake in the metaverse-related marketplace, which is expected to reach $6.1 billion in 2022, and nearly $42 billion globally by 2026, as reported by Strategy Analytics.
Nike's CEO John Donahoe has spoken positively of sales in the metaverse. The brand has also recently launched an online game zone through Roblox called Nikeland, where fans can create an avatar of themselves and play sports in a virtual space.
RTFKT (a play on the word "artifact") just launched in 2020, and last year had a huge sales success when they paired a line of real sneakers with NFTs and made $3.1 million USD in seven minutes. Yes, you read that right!
Dolce & Gabbana created an NFT Collection for Venice Fashion Week which sold for $5.7 million. Neiman Marcus Group collaborated with Boss Beauties to unveil its new "Role Models" NFT Collection featuring 25 one-of-a-kind NFTs of female leaders such as Ruth Bader Ginsburg. Gucci's latest metaverse collaboration with 10KTF includes a virtual floating "New Tokyo" world with fashion accessories for NFT owners to buy. ("Super Gucci" is a line of NFT figures that come with real ceramic figurines.)
Taco Bell is selling GIFs and images on Rarible's marketplace that support its scholarship "Live Mas." Even CPG Pringles launched CryptoCrisp, a virtual flavor depicted as a piece of art.
There are many examples of how NFTs are already at play in our brand world. Maybe it's time design firms should get into the business too?
Beyond that "spark plug" idea, I encourage you to consider the benefits and why you need to be in this business. Keep the following in mind:
NFTs create a platform to provide a new level of customization: How could this messaging be incorporated into the built environment and signage?
Brand Experience: The creation of a digital tangible item owned by the customer allows them to become a brand advocate.
Social responsibilities can also be enhanced by using profits to support key programs.
Start making plans now to attend NFT.NYC in 2023, and get ready for Web 3.0 – it's simply going to help customer experiences become more aligned with what's coming in 2026 as mentioned earlier in the article.
Please share with me your NFT journey and we'd love to feature it on VMSD's social media channels.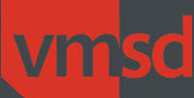 SPONSORED VIDEO
Embracing Whole-Brained Thinking in the Design Journey
Strategy needs creative, and creative needs strategy—yep, having both is really the only way of unifying all disciplines with a common vernacular with an eye toward building a strong creative vision that is foundational to the processes. Hear from Bevan Bloemendaal, former VP, Global Environments & Creative Services at Timberland, how to connect the dots between disciplines, claiming and creating a clear differentiation for the brand and ensuring that any asset (experience, product, ad, store, office, home, video, game) is created with intention.