Nora Lighting Cylinder Pendents Now Feature Four Mounting Options
COMMERCE, CA — Nora Lighting's new line of architectural grade 6" LED Cylinders features the Cobalt, Onyx, and Sapphire I and II models with lumen packages ranging from 750 to 3500 lumens.
All cylinders are available in four different mounting options: cable, pendant, surface or wall mounted. LED color temperature options range from 2700K to 5000K, or Comfort Dim (warm dim) option.
Onyx and Cobalt models (750lm to 1100lm) have deep set optics with a recessed cone reflector or baffle for optimal visual comfort. The Sapphire I Cylinder (850lm to 3000lm) includes Comfort Dim LED technology, which adjusts the color temperature from a bright 2700K to a warm and comfortable 1800K.
The high performance Sapphire II (900lm to 3500lm) has specifiable beam spreads for variable ceiling heights and utilizes the latest CREE® COB technology for better optic control and uniformity.
Cylinders are offered in a variety of reflectors, baffles or decorative glass and available in 13 finishes. Cylinders can be specified with Triac, ELV or 0-10V dimming and 120V or 120-277V input with optional emergency wiring.
Nora Lighting has served the lighting industry for more than 30 years and is a recognized leader in the development and introduction of LED products. Nora offers one of the industry's most comprehensive lines of LED luminaires, including: commercial, architectural and residential downlights; track and rail lighting; panels and troffers; MLS (multi-lighting systems); linear and under cabinet lighting; RLM, pendants and cylinders; tape lights; step lights; and emergency / exit signs. www.noralighting.com
Advertisement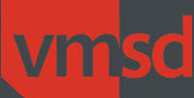 SPONSORED VIDEO
Embracing Whole-Brained Thinking in the Design Journey
Strategy needs creative, and creative needs strategy—yep, having both is really the only way of unifying all disciplines with a common vernacular with an eye toward building a strong creative vision that is foundational to the processes. Hear from Bevan Bloemendaal, former VP, Global Environments & Creative Services at Timberland, how to connect the dots between disciplines, claiming and creating a clear differentiation for the brand and ensuring that any asset (experience, product, ad, store, office, home, video, game) is created with intention.