Q&A with Steve Dennis, Author of "Remarkable Retail"
Founder of Sageberry Consulting dishes on new book about retail survival.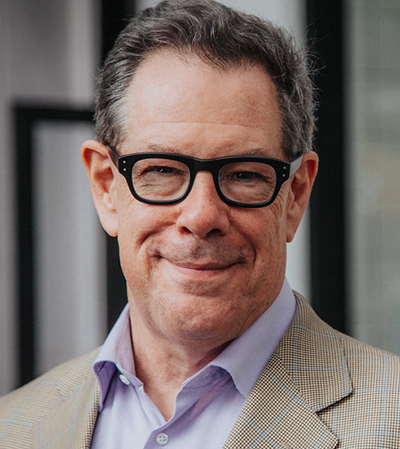 In Perfect Harmony
Who has successfully navigated the new retail?
Among many, Best Buy and Target have both embraced the blurred world of shopping by seeing the customer as the channel and integrating physical and digital. RH has differentiated itself in the marketplace and built very strong reasons to go to the store. Costco and Tractor Supply understand their customers and have aligned both their store environment and operational model to meet those customers' needs. Nordstrom has embraced the blur of shopping, expanding service areas for return and pick-up. Nordstrom Local stores have a purpose-driven format, serving the idea that 'we're not trying to sell merchandise, we're trying to get closer to the customer, meeting their needs however they want to engage.'
In your new book (Remarkable Retail: How to Win & Keep Customers in the Age of Disruption) you say you prefer the term "harmonized retail" to "omnichannel." Why?
Because 'omnichannel' suggests a retail organization is trying to check all the boxes, be everywhere and do everything – merely adding a digital component simply because that's what it thinks it has to do. It doesn't mean that every channel is being operated at its best. Harmony, as I say in the book, 'means two or more notes, played at the same time, that create a pleasing sound … positive congruity.' In other words, everything is planned to sing beautifully together.
Some retailers have a well-harmonized experience, with online and physical retail symbiotically integrated with each other – Nordstrom, Target, Tractor Supply, Home Depot. Target has said 80 to 90 percent of its e-commerce orders were fulfilled in stores, either picked up at stores or shipped from stores. Digital drives physical and vice versa.
Advertisement
What do you consider the nub of retailers' current challenges?
Retail success has gone from relying on a scarcity of product choice, access and information to a world of abundance. In the past, almost all retail was done through a physical store experience. You could only buy products when that retailer happened to be open. And you had to hope that your local retailer had that product in stock, and carried your size, color or desired options. Digital has flipped that entirely. There's virtually endless selection from a vast number of retailers, near and far. And the Internet never closes.
You talk about the "collapse of the middle." What is that exactly?
If you look at where retail success has been found over the last decade or so, it has been at either end of the spectrum: At one end, those brands that focus on value, convenience and wide selection, whether you're talking about Amazon or Walmart or Costco or TJ Maxx. At the other end, we see strength among higher-end, more experiential, retailers who distinguish themselves on product, environment or great service, such as Apple or Sephora or RH. They've been growing sales and profits and opening new stores. Given those parameters, 'average' or even 'very good' simply rarely garners customers' attention anymore and it certainly doesn't win, grow or retain their business.
You say the "retail apocalypse" is a myth.
Yes. The general narrative, that e-commerce is taking away from physical sales, is factually incorrect. Physical retail has recorded 11 years of positive growth. And while clearly e-commerce is growing much faster than sales transactions in a physical store, brick-and-mortar locations are often crucial to online success. Show me a retailer that's closing a lot of stores, and it's usually because it has a customer-relevance problem, not a too-many-stores problem. Why are some retailers opening hundreds of stores? The answer is, they're under-penetrated in the market; consumers want more of what they sell.
Advertisement
SPONSORED VIDEO
Exclusive Webinar: Beyond Digital Signage Onto Digital Experiences - Vision Over History
Watch this exclusive webinar and join Epson on a journey to discover the ways in which the creative community is embracing projection technology and how projection is being used to transform spaces into immersive, magical and awe-inspiring experiences.