Store Designer Turns Cosmetics Brand into an International Retail Powerhouse
Under his direction, Rituals embraced an aggressive brick-and-mortar strategy, and now it's opening one store approximately every four weeks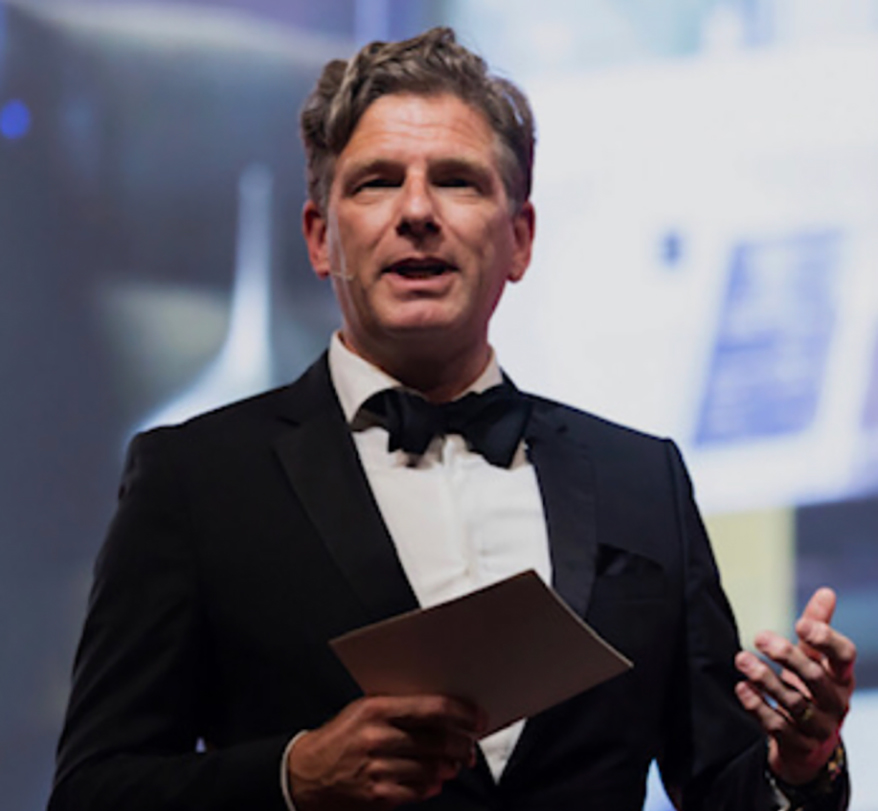 Richard Lems
This Dutch store designer has helped turn the Rituals Cosmetics brand into an international retail powerhouse, making the store the place where the love story begins. He'll also be a speaker at this year's IRDC.
Where are you from?
Vlissingen, a harbor place in the South of the Netherlands; I live in Amsterdam now.
And you headed straight for a career in retail?
I had a job in retail during my studies and became interested in the way people behave in the store.
What about design?
After my studies, I worked for Blokker, a big household supplies retailer in the Netherlands. I saw opportunities to make things better and different. So I started to interfere with the design and branding of the stores. After two years, I was head of the store development department.
Advertisement
📷: Courtesy of Richard Lems/Rituals
A Covid Christmas
Everyone has a Covid story. What's yours?
In one day, it seems, almost all our stores were suddenly closed up. The first day, we were all in shock, but … within a week we had ship-from-store services ready to roll out. However, this first lockdown was during Christmas, our biggest moment, of course. You see, in the Netherlands and Belgium there is no tree without a Rituals gift under it.
Then there was our flagship House of Rituals in the heart of Amsterdam. It is considered one of the 10 greatest stores in the world. Two months after we opened the store, we had to close it because of the lockdown. Last year, we could finally reopen the store, including our restaurant, body spa and the world's first mind spa. That was a great moment.
Tell me about Rituals.
People all over the world live their lives at high speed and do things on autopilot. Rituals was looking for a way to change that. We believe that this can be achieved by turning everyday routines into meaningful moments. In practice, this meant reinventing ordinary products, such as shower gel and shaving cream – transforming them into something special.
Advertisement
In this day and age, why did Rituals go the bricks-and-mortar route?
Rituals started as an omnichannel brand, but we invest significantly in our stores, because this is the place where people can truly experience our brand and enjoy luxury in all its senses. We have stores in 36 countries, throughout Europe and also in Hong Kong, Dubai and Kuwait. We introduce about 200 new products every year, and a unique store experience is crucial to creating a connection with our customers. People fall in love with our philosophy and products because of our most valuable marketing asset: our stores. So while others are closing their stores, we are opening approximately four new stores every week. The symbiosis between online and offline is what makes us so strong.
Explain "home and body cosmetics."
We were the first brand that combined home and body products so you can enjoy the same fragrances when you're at home, like using shower foams, scented candles or bed and body mists in the same fragrance. Over the last [few] years, a lot of people's homes also became their offices. Lighting your favorite scented candle after closing your laptop closes off the workday and welcomes a relaxing evening. A house becomes a personal sanctuary because of the rituals and routines of the person who lives there. A particular scent can transform a house into a home. Scent can give a space a special atmosphere that fits a particular mood.
SPONSORED VIDEO
Embracing Whole-Brained Thinking in the Design Journey
Strategy needs creative, and creative needs strategy—yep, having both is really the only way of unifying all disciplines with a common vernacular with an eye toward building a strong creative vision that is foundational to the processes. Hear from Bevan Bloemendaal, former VP, Global Environments & Creative Services at Timberland, how to connect the dots between disciplines, claiming and creating a clear differentiation for the brand and ensuring that any asset (experience, product, ad, store, office, home, video, game) is created with intention.