Staten Island Family Health Center
New York
Historically rivaled only by laundromats for drabness and depressing atmosphere, family clinics have been places that patients endured out of necessity rather than choice. But the Staten Island Family Health Center (operated by Staten Island University Hospital) is trying to change that. Located in a neighborhood mall, the storefront clinic features a palette of soothing colors and contours for adult visitors, while offering children diversions a bit beyond the standard fish tank. The MediWall is a changeable panelized mural that acts as a child magnet, while children's exam rooms feature environmental and animal themes. The clinic has been well received, so much so that the hospital plans to use the same design techniques in other facilities.
Photography: Peter Rymwid, Mountain View, N.J. Design: American and International Designs Inc., Staten Island, N.Y. Suppliers/Fabricators: Ceiling: Armstrong, Pittsburgh Fabric: Maharam, Hauppauge, N.Y.; Arc-Com, Orangeburg, N.Y. Fixtures: HEWI, Markham, Ont.; Peter Pepper Productions, Compton, Calif. Flooring: Durkan Patterned Carpet, Dalton, Ga. (carpet); American Olean, Compton, Calif. (tile); Dal-Tile Corp., Dallas (tile) Furniture: Cabot Wrenn, Hickory, N.C. Graphics: Tarrone Signs, Staten Island, N.Y. Lighting: Edison Price Lighting, New York City Video Wall: Charles Imbro, Highland Lakes, N.J. Props/Decoratives: Audrey Farrel, Rio Rancho, N.M. Signage: Polyplastic Films, Grand Island, N.Y. Wallcoverings: Columbus Wallcovering Co., New York City Etched Glass: Mattai Glass Studio, Staten Island, N.Y.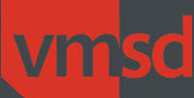 SPONSORED VIDEO
Embracing Whole-Brained Thinking in the Design Journey
Strategy needs creative, and creative needs strategy—yep, having both is really the only way of unifying all disciplines with a common vernacular with an eye toward building a strong creative vision that is foundational to the processes. Hear from Bevan Bloemendaal, former VP, Global Environments & Creative Services at Timberland, how to connect the dots between disciplines, claiming and creating a clear differentiation for the brand and ensuring that any asset (experience, product, ad, store, office, home, video, game) is created with intention.