The Importance of VM Theater
Visual merchandising is a critical differentiator between online and physical retail
Without a doubt, the worldwide Covid pandemic has had serious consequences on our High Streets and shopping malls. It reminds me of the song, "Ghost Town," written by The Specials some 30 years ago.
Retail trading conditions have been tough for a few years and in many cases, Covid was certainly a contributing factor to the closure of many companies.
However, during the lockdowns (several here in the U.K.), many retailers, particularly independents, have been working hard over the past couple of months to refurbish their shops. Walls have been repainted, fixtures have been moved and re-painted, and new exciting merchandise has been brought in.
As one independent retailer recently said to me, "What's the point in re-opening if the shop is going to look the same?" This is very much in line with my own train of thought. Customers want to see something different, something exciting. We all know that Internet sales have increased, but now is the time for retailers to step up to attract customers back to the physical space. It's all about creating retail theater and giving the customer a memorable shopping experience.
We all appreciate that online retail has increased and had a serious knock-on effect with the High Street, however it's time that retailers started to fight in favor of the physical store to regain that balance between online and physical shopping. Retail is a fast-moving environment and retailers must adapt and change with the times and trends. Selfridges in London is a prime example. How many stores are there around the world where you can meet a group of friends and go to the cinema? Or maybe take your skateboard and go to the skateboard arena on the men's floor? More recently, Selfridges announced it is now holding weddings!
Retailers need to understand and realize that their windows are a cost-effective form of advertising. Your customers can sample "the menu," so to speak, that you are offering. A potential customer only has a few seconds to stop, look and enter the store. Not only do attractive windows help bring in new and existing customers, but they also allow retailers to increase foot traffic to the store, display new products, highlight promotions and enhance brand image. Once in the store, an excellent layout with good product merchandising is a must.
Advertisement
Visual merchandising is a retail concept that focuses on enhancing the aesthetic appeal of a product or store to attract customers and increase sales. Understanding how customers browse and shop in a store is key to revenue and profitability.
Customers want to feel that shopping is a pleasurable experience, they want to be excited by the range of merchandise on offer. Products need to be presented in a way that brings quality and style. The merchandise must represent a "must-have" purchase.
Professionally executed visual merchandising will give the store huge potential to distinguish the brand and excite customers. Poorly executed, it will downgrade the store immediately. Give the customer a unique shopping experience and retail theater, something to remember their visit to your store. (You definitely can't find this when shopping online.)
Despite the loss of many visual merchandising roles at the start of the pandemic, recently I am seeing a great deal of new VM vacancies with a number of stores and brands, so hopefully retailers have begun to realize that VM is paramount to the success of their businesses. We all appreciate that the retail landscape has changed, and retailers need to adapt and move forward to cater for the challenges ahead. In short, stores need to be destination places with experience and good VM at the heart of it.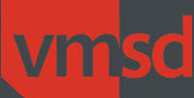 SPONSORED VIDEO
Exclusive Webinar: Beyond Digital Signage Onto Digital Experiences - Vision Over History
Watch this exclusive webinar and join Epson on a journey to discover the ways in which the creative community is embracing projection technology and how projection is being used to transform spaces into immersive, magical and awe-inspiring experiences.