The North Face's Global Growth Plan Calls For 300 New Stores
Expansion blueprint includes 70 more locations in North America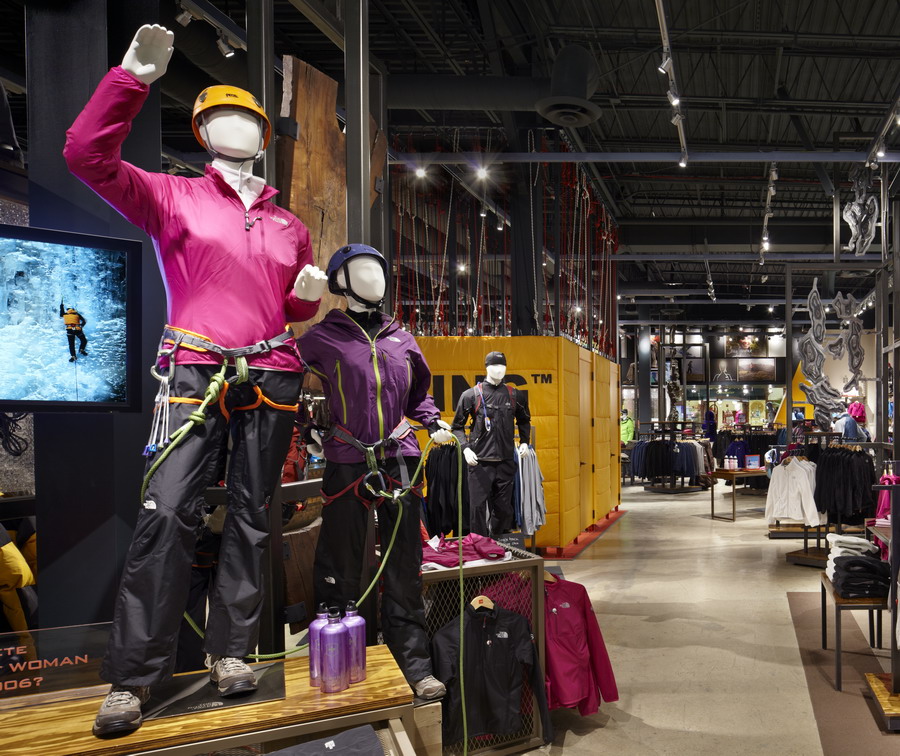 The North Face (Alameda, Calif.) has unveiled a five-year growth plan that calls for the outdoor retailer to add up to 300 retail and partner locations globally, including more than 70 new stores in North America.
The specialty retailer, a unit of VF Corp. (Denver), also said it will update existing stores to align with its refreshed approach, which involves creating a retail environment that communicates the "athlete-tested, expedition-proven" messaging of the brand.
The centerpiece of that initiative is an easily movable point-of-sale area that will allow stores to change their layouts in order to create a more experiential shopping journey.
"As consumers want to engage with The North Face physically as well as digitally, we want to create consistent and welcoming experiences across all our retail locations for both new and established explorers," Jason Thomas, Senior Director of Retail at The North Face, said in a statement emailed to various retail publications. "This growth strategy will allow us to share our values and connect with customers on a deeper level in multiple different locations and touch points across the globe."
North Face merchandise is available at more than 3500 stores and partner locales around the world. Notable openings this year include stores in Schaumburg, Ill.; Portland, Ore.; Hangzhou and Nanjing, China; and Stuttgart, Germany.
Store openings in 2023 will include locations in Minnetonka, Minn.; Indianapolis; Wauwatosa, Wis.; London Battersea in the U.K.; and Garmisch, Germany.
Advertisement
SPONSORED VIDEO
Embracing Whole-Brained Thinking in the Design Journey
Strategy needs creative, and creative needs strategy—yep, having both is really the only way of unifying all disciplines with a common vernacular with an eye toward building a strong creative vision that is foundational to the processes. Hear from Bevan Bloemendaal, former VP, Global Environments & Creative Services at Timberland, how to connect the dots between disciplines, claiming and creating a clear differentiation for the brand and ensuring that any asset (experience, product, ad, store, office, home, video, game) is created with intention.