An American in Paris
Tommy Hilfiger debuts its American-inspired flagship on Paris's historic Boulevard des Capucines.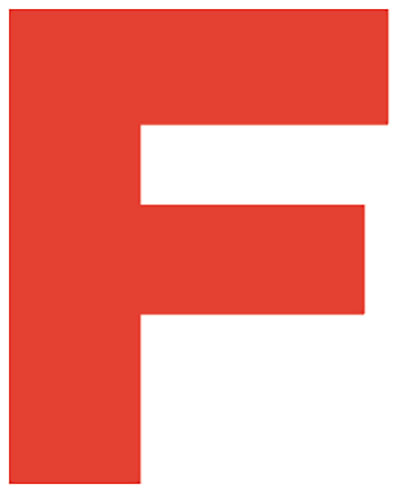 ASHION BRANDS THAT embody "Americanness" are generally a little thin on the ground, with Ralph Lauren, Calvin Klein and Levi's all featuring. Among this select coterie there is Tommy Hilfiger, a brand favored perhaps by a younger crowd and which, in spite of being essentially Stars and Stripes through and through, is a firm international favorite, too.
Proving this point is the recently refurbished flagship in central Paris on the Boulevard des Capucines. This is an exclusive address, being one of the City of Light's "Grands Boulevards" and, as such, there are the twin matters of the cost of trading in this location and the "protected" nature of the buildings, making it a place where retailers have to tread carefully as far as architecture and design are concerned.
With a 7620-square-foot selling area and spanning two floors, this is a significant proposition by local standards. Like most of the rest of the street, the building dates from the 19th century, and the interior is the work of the in-house team working in concert with West London design consultancy rpa:group, whose CEO Nigel Collett says that it has a "one-off look and feel."
The reworked space is the outcome of a brief which Collett relates was about taking "an existing store, enhancing the space and using existing knowledge about the site to improve it." All of which means a space with a ground floor that, at 466 square meters (5015 square feet), is almost twice the size of the set-back mezzanine level above it, accessed by an ostentatious staircase.
Given the nature of the building, this is about melding old and new. Originally, this was a bank, and the interior bears many of the architectural elements associated with a Belle Époque banking hall with columns and balustrades across the space. That said, this is a remake with everything from painted glass cladding for the columns, navy materials for the men's area and red for the women's, to light oak herringbone floors, leading to a reclad staircase, which is now a high gloss red.
Advertisement
Substantial use has also been made of digital elements across the store to make shopping easier and to help with the business of selection. Practically, this means a range of features including a smart fitting room that can recognize items bought into it using RFID (and then suggest garments and accessories to complete a look), "endless aisle" touchscreens, allowing range browsing, and a mid-shop Style Scanner that acts in the same manner as the fitting room.
Tommy Hilfiger on the Boulevard des Capucines takes a quintessentially Parisian building and adapts it to fit a U.S. fashion brand, to the detriment of neither. It also shows that imposing architecture does not have to overpower an offer and can be successfully made to work with it.
PHOTO GALLERY
(18 IMAGES)


📷: Courtesy of RPA:Group
SPONSORED VIDEO
Embracing Whole-Brained Thinking in the Design Journey
Strategy needs creative, and creative needs strategy—yep, having both is really the only way of unifying all disciplines with a common vernacular with an eye toward building a strong creative vision that is foundational to the processes. Hear from Bevan Bloemendaal, former VP, Global Environments & Creative Services at Timberland, how to connect the dots between disciplines, claiming and creating a clear differentiation for the brand and ensuring that any asset (experience, product, ad, store, office, home, video, game) is created with intention.