UPS Courier Services
Toronto, Canada
This new 853-square-foot prototype, intended for worldwide roll-out, needed to create an easily recognizable identity for UPS in the retail market. Graphics readable from a distance were a key factor in communicating the international express mail services that UPS provides. Graphics also encourage self-service, reducing the number of staff required. To eliminate the traditional separation between customer and staff, the circulation plan is open and the sales counter is replaced with a circular work station. Fixtures are modular and interchangeable, for use in a wide variety of floor plans and building types.
Photography by Grid/2 Int'l, New York City
Design: Grid/2 Int'l, New York City — Martin Roberts, president; Akka Ma, partner in charge; Christopher Daly, project planner; Betty Chow, Jeffrey Cook, graphic designers; Todd McGregor, Mary Ann Bayton, Ryan Henderson, project team General contractor: Cassidy Construction Ltd., Ottawa, Ont.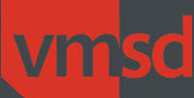 SPONSORED VIDEO
Embracing Whole-Brained Thinking in the Design Journey
Strategy needs creative, and creative needs strategy—yep, having both is really the only way of unifying all disciplines with a common vernacular with an eye toward building a strong creative vision that is foundational to the processes. Hear from Bevan Bloemendaal, former VP, Global Environments & Creative Services at Timberland, how to connect the dots between disciplines, claiming and creating a clear differentiation for the brand and ensuring that any asset (experience, product, ad, store, office, home, video, game) is created with intention.