Urban Outfitters Inc.
Talking About Their Generation: The 2009 VMSD/Peter Glen Retailer of the Year has built an empire on knowing its customers intimately – then growing with them.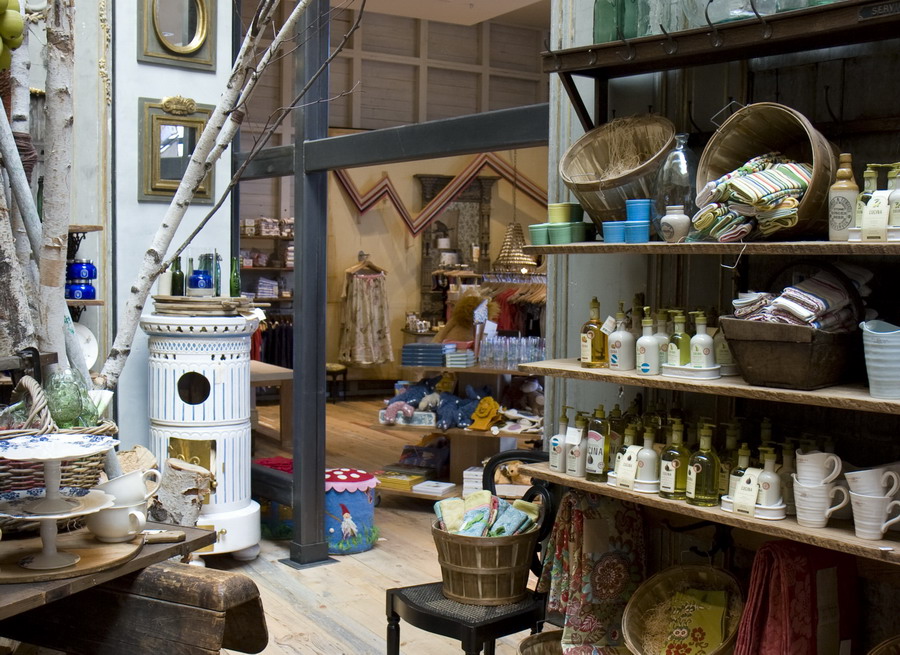 Urban Outfitters Inc. has had a crystal clear idea of its target customer right from the beginning. When founder Richard Hayne opened a Free People store in 1970 on the University of Pennsylvania campus in Philadelphia, he said it was for the "upscale homeless." They were away from home, but they had lots of their parents' money to spend.
That store set the tone. It was urban and edgy in an early-1970s counter-culture kind of way, with a sign out front shaped liked a peace dove. Hayne and then-wife Judy made shelving out of the neighborhood retailers' scavenged wooden produce crates. The power company's cable spools were turned into tables.
Free People's point of view was 23-year-old Hayne's point of view. "I was that market," Hayne once told The New York Times. "Everyone associated with the store was that market. We opened stores where the market we were going after would be."
"Hayne saw his customers as the co-authors of the brand," says store designer Ron Pompei of Pompei A.D. (New York), who has worked with Urban Outfitters for more than 25 years. "They were searching for their identities and Hayne understood that creative, expressionistic time of life."
In 1975, Free People became Urban Outfitters. In 1979, Hayne took over a retail space on Harvard Square in Cambridge, Mass. In 1983, it was on to Washington, D.C., in a former Woolworth's near the Georgetown University campus (the first collaboration between Urban Outfitters and Pompei). Greenwich Village in New York followed. And a pattern began to emerge: the reuse of urban space – old movie theaters, churches, banks, post offices.
"We used what the buildings gave us," Pompei says, "the brick walls, mechanical systems, ductwork, unfinished concrete floors. And the materials were humble, simple, economic: plywood, tin, plaster, pegboard, raw steel. Nothing was glossed over or slipcovered."
Advertisement
Though Urban Outfitters stores continue to be a haven for twentysomethings, Hayne has acknowledged that he's no longer that Free People kind of guy. More important, those 23-year-olds of the early 1970s moved on, as well.
That led to the formation in 1992 of Anthropologie, selling women's apparel, accessories and home decor. Whereas Urban Outfitters was meant to be a mating ground, Pompei says, Anthropologie is a nesting ground. "It was designed as a respite," says the designer, who participated in the brand's creation, "a place where people would want to live. It spoke to people's senses of touch, discovery, exploration."
Since the runaway success of both original concepts, the company has added two new ones: Terrain, lifestyle garden centers with cafés; and the resurrection of the Free People brand as a clothing boutique for free-spirited twenty- to thirtysomething women with an indie kind of feel. As it has done for nearly 40 years, the retailer is spotting the emerging demographic, identifying the trends and then thinking out of the box.
And the design community at large applauds the effort of VMSD's Peter Glen Award winner. "They have an inherent, intuitive connection to what their customers want and what they're thinking," says Christian Davies, vp, managing creative director, at FRCH Design Worldwide (Cincinnati).
"In an age of measured precision, balance and effort to appeal to the masses, Urban Outfitters is like the kid in school everybody secretly admires," says Randall Stone, senior partner at Lippincott (New York). "A little artistic, a little eccentric, but definitely true, authentic and real."
The store design directors for both Anthropologie and Urban Outfitters will be on hand to accept the 2009 VMSD/Peter Glen Retailer of the Year at the upcoming International Retail Design Conference, Sept. 23-25, in Dallas. Their presentation will detail Urban Outfitters Inc.'s design philosophy and its role in the company's success. For more information and to register for the conference, click here.
Advertisement
SPONSORED VIDEO
Embracing Whole-Brained Thinking in the Design Journey
Strategy needs creative, and creative needs strategy—yep, having both is really the only way of unifying all disciplines with a common vernacular with an eye toward building a strong creative vision that is foundational to the processes. Hear from Bevan Bloemendaal, former VP, Global Environments & Creative Services at Timberland, how to connect the dots between disciplines, claiming and creating a clear differentiation for the brand and ensuring that any asset (experience, product, ad, store, office, home, video, game) is created with intention.