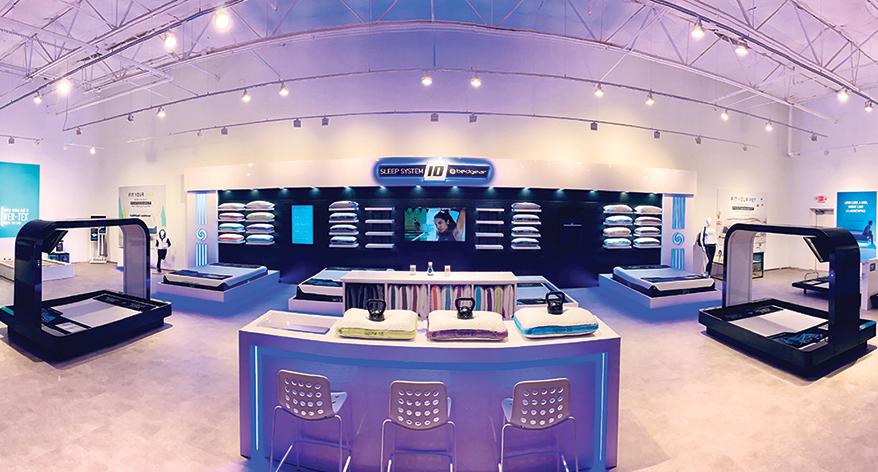 Visual Citi's Custom Fixtures
This company provides a range of custom fixtures for retail.
This company designed a wall structure with LEDs to showcase Bedgear's pillow collection, as well as wooden frames with stretched canvas graphics and a custom-built cash wrap fixture.
POST CATEGORIES
MANUFACTURER: Visual Citi
PRODUCT CATEGORY: Fixtures
SPONSORED VIDEO
Exclusive Webinar: Beyond Digital Signage Onto Digital Experiences - Vision Over History
Watch this exclusive webinar and join Epson on a journey to discover the ways in which the creative community is embracing projection technology and how projection is being used to transform spaces into immersive, magical and awe-inspiring experiences.