Zara Becomes Gallery-Like in Paris
The retailer recently opened on Paris' Champs-Élysées
LOOK AT MUSEUM "shops" and they still feel like adjuncts to museums, give or take a few erasers and branded pencils, with large number of items displayed as if you were in still in the galleries. Yet they seek to be regarded as retailers … and to an extent they are getting increasingly slick at following retail's edicts.
Yet among the retailer fraternity proper, there seems to be a shift towards looking and feeling like a gallery and if an instance of this were needed, look no further than the newly opened, beautifully restrained branch of Zara on Paris' Champs-Élysées.
Rather than filling the mid-shop and the perimeter with merchandise, this is a store in which there are a succession of "rooms" with lots of space to move and a setting that wouldn't look out of place in, say, parts of the Met or maybe MoMA in New York. The idea that underpins the whole thing is to promote the Inditex brand as upscale, and in many ways this Zara store looks a bit like a branch of designer label Acne or something similarly low-key and minimalist.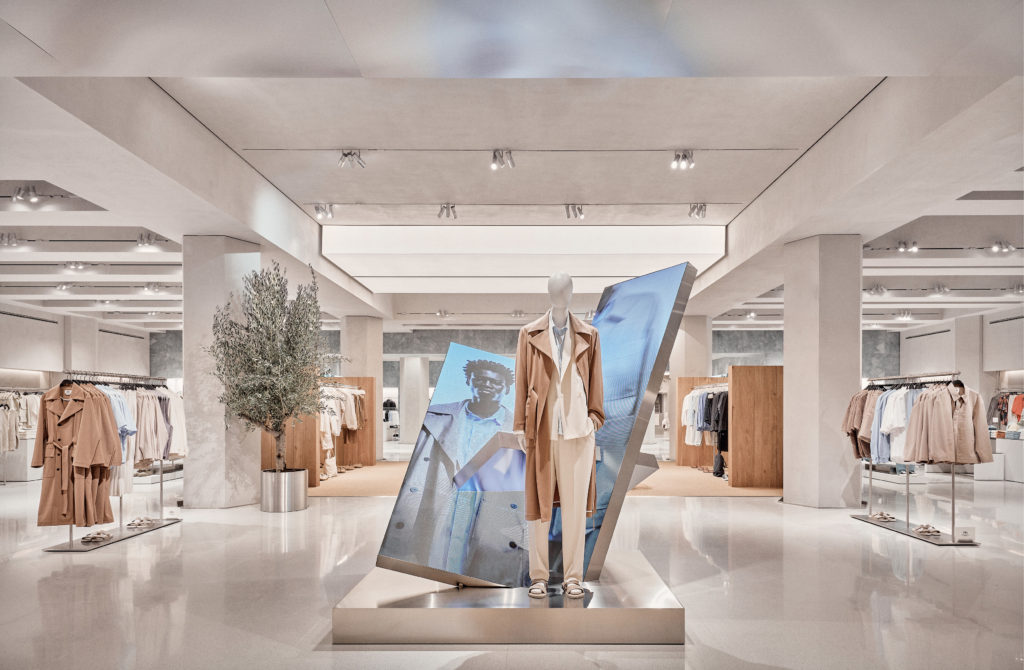 The stock density may be lower than other Zara stores, but a lot of inventory has nonetheless been fitted into the space, so shoppers won't go wanting. And if you expect your local art gallery to have sculptures dotted around then something of the kind can be found in the Zara Champs-Élysées, where screens with fashion content are artfully angled and positioned between mannequin groupings.
The "less is more" mantra does seem to have been applied in this instance and the outcome is a store in which the sense is that the items on the rails are curated, precious and worthy of admiration … exactly the qualities that would be expected of a museum or the very sparing displays in a store offering designer wares.
Advertisement
In total, Zara Champs-Élysées is very good and the only real question that needs answering is what do all the big labels do in order to counteract this apparent invasion of their backyard?
SPONSORED VIDEO
Embracing Whole-Brained Thinking in the Design Journey
Strategy needs creative, and creative needs strategy—yep, having both is really the only way of unifying all disciplines with a common vernacular with an eye toward building a strong creative vision that is foundational to the processes. Hear from Bevan Bloemendaal, former VP, Global Environments & Creative Services at Timberland, how to connect the dots between disciplines, claiming and creating a clear differentiation for the brand and ensuring that any asset (experience, product, ad, store, office, home, video, game) is created with intention.