Clarins Makes U.S. Flagship Debut
Store located in the King of Prussia Mall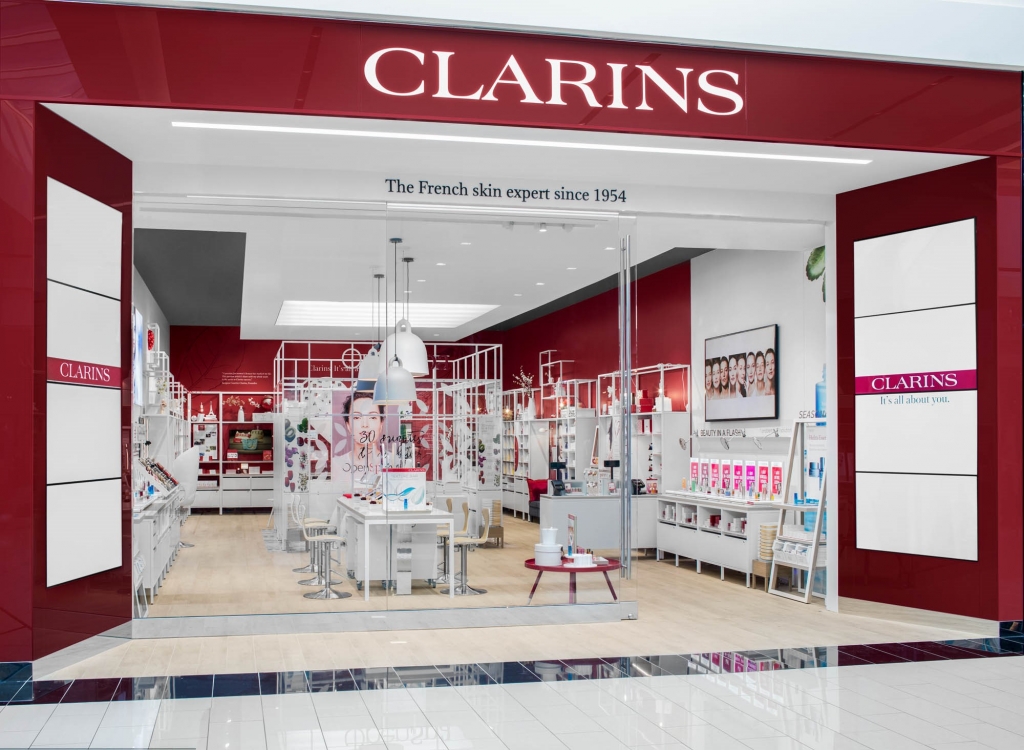 The Paris-based skincare and cosmetics retailer recently opened its first U.S. flagship – an 1800-square-foot store and spa – in the King of Prussia Mall. The simple, clean interior features accents of the brand's signature red with a semi-private, 250-square-foot treatment spa located in the center, where customers can receive affordable 30-minute facials. Clarins Group USA plans to open additional freestanding stores in other U.S. metropolitan areas by the end of 2020.
This store opening originally appeared in the March 2017 issue of VMSD in the "On Our Radar" section.
SPONSORED VIDEO
Exclusive Webinar: Beyond Digital Signage Onto Digital Experiences - Vision Over History
Watch this exclusive webinar and join Epson on a journey to discover the ways in which the creative community is embracing projection technology and how projection is being used to transform spaces into immersive, magical and awe-inspiring experiences.