These Were the Top Retail Stories of 2022
Inflation and the struggles of two prominent American retailers were the talk of the industry
WITH THE WORLD adjusting to Covid a few years later as less of a threat and more a part of everyday life, retailers sought to return to business as usual. But backrooms filled up, investment money dried up, inflation cut into consumable income, workers sought to organize and loss prevention became a top-of-mind concern. Happy New Year.
INFLATION ON
YOUR MIND

n 2022, inflation drove prices and interest rates higher. And how can that not have an effect on consumers' minds? Especially with the all-important holiday season looming. It's certainly one of the reasons most retailers sought any opportunity to cut overhead – closing stores, releasing employees, trimming marketing budgets and technology investments, etc.
Mid-year, Walmart announced that its profits were sinking – an attempt at transparency aimed at calming investors and soothing shoppers. Other retailers followed suit.
Unilever CEO Alan Jope (Dove, Ben & Jerry's, Hellmann's, et al.) said prices had outpaced volume growth for four consecutive quarters. Jope expressed concerns about peak cost inflation in the second half of the year.
BARISTAS OF THE
WORLD, UNITE!

etail employees in the earlier days of the pandemic came to work in spite of the dangers, then many were forced to stay home from work for months at a time. Their job situations became shaky as retail doors closed; they were asked to do more as employee rolls thinned; inflation ate away at their earnings and salaries stayed static – often without any boost in health benefits.
It even got to those sunny, smiling coffee baristas. Starbucks workers organized at many locations in 2022. In February, workers in a Mesa, Ariz., location voted in favor of starting a union. It was the third company-owned location to so vote. But it was far from the last.
Advertisement
Other retailers saw some of their stores vote to unionize this past year including Apple, Trader Joe's and REI.
LIKE THE PALM
OF YOUR HANDS
his being our annual Year in Review, we should probably take a look at what Amazon has been up to.
In California, Amazon-owned Whole Foods stores launched palm-scanning technology at checkout. The palm images, after being entered in a kiosk at the 65 locations, link shoppers' palms to payment cards. They then remain encrypted on Amazon One's cloud server.
Apparently it cannot be used, though, to declassify documents.
Also in California, Amazon said it will begin to deliver products using Prime Air drones. It's the first time the company plans to use drones for customer deliveries in the United States. The initial plan is to drop these package-carrying drones into the backyards of residents in Lockeford, Calif. What about chimneys, say, or birds or kites or kids' balloons – or giraffes in the yard? No problem, Amazon claims: "If obstacles are identified, our drone will automatically change course to safely avoid them."
Advertisement
LUMP OF KOHL'S
ohl's Corp., which all year has searched for Santa Claus, may end up the year with an all-but-empty stocking. The once-thriving retailer has succumbed to every other retailer's horrible two years: sales are down, profits are down, store traffic is down, stock price is down, optimism is down. The board has been seeking a cavaliere servente but seems to have scuttled every promising suitor. In the spring, activist investor Macellum Capital Management put pressure on the board to sell, but shareholders voted differently. In the summer, Franchise Group Inc. offered a bid, but then lowered that bid shortly afterward. The retailer nears the end of the year with nothing much having changed.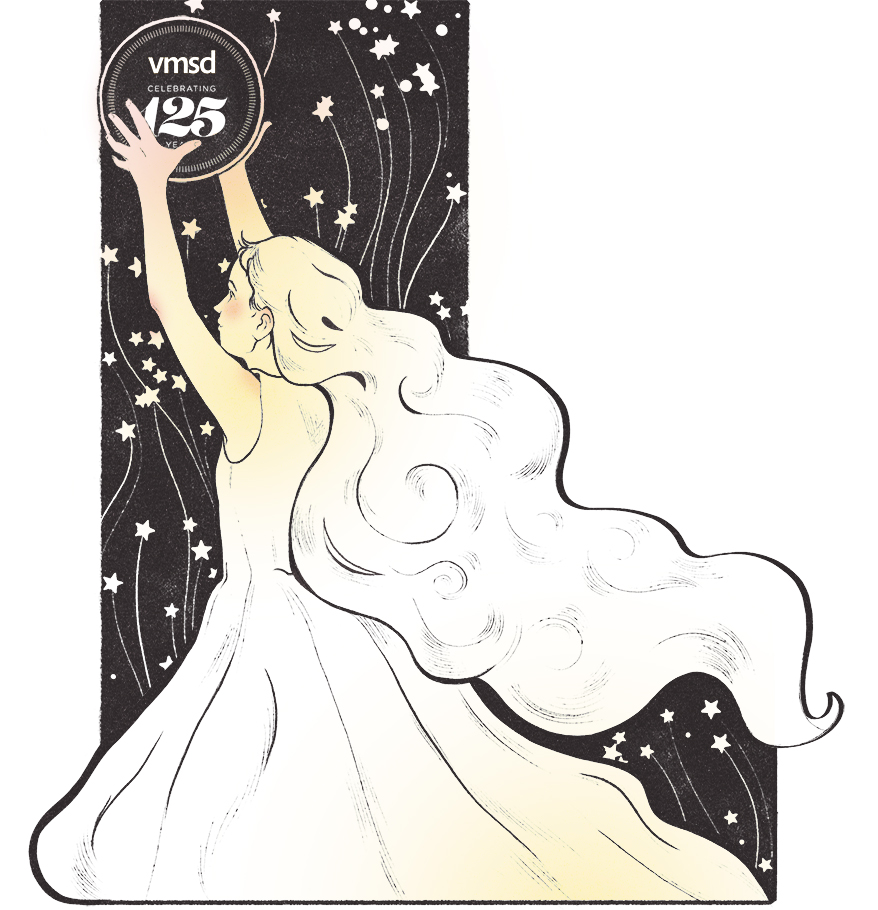 WHO'S BEEN YOUR
OLDEST FRIEND?
ardon us while we brag for a moment. This year, VMSD is celebrating its 125th year in print. That's right! From store windows to interiors to props and display to visual merchandising to store design to in-store technology to online marketing to AI and digital diagnostics, the magazine has steered retail designers, architects, educators, builders and even "digital" visual merchandisers through best practices, illustrated examples and analyses. (And, by the way, we've run the groundbreaking International Retail Design Conference for 22 years.)
Someone by the name of L. Frank Baum had the brainstorm in the Gay Nineties to highlight the inviting display store windows that were part of the new steel frame architecture sweeping urban skylines. Thus, the original magazine name was The Show Window. Who then would have thought that, 125 years later, we'd be talking about artificial intelligence and digital diagnostics?
Who then would have thought that, 125 years later, we'd still be talking?
Advertisement
Advertisement
ANYONE FOR MONOPOLY?
pparently ungrateful for the drone deliveries, the state of California sued Amazon in September for causing higher prices across the state and "stifling competition."
The monopoly charge, according to the state, has to do with penalizing sellers on the Amazon site if they offer products elsewhere for lower prices. In a statement, Amazon retorted, "Like any store, we reserve the right not to highlight offers to customers that are not priced competitively." It also said, "The relief the [California attorney general] seeks would force Amazon to feature higher prices to customers, oddly going against core objectives of antitrust law."
The $500 billion retail behemoth also claimed, under oath, that, yes, it owned Park Place.
BEYOND AWFUL
he headlines blared, "Blood, Bath & Beyond" and "Bed, Bath & Bruised." It has been that kind of a year for the one-time category-killing leader. In the Covid years of 2020 and 2021, it had closed a great number of stores to improve profitability. But the expected comeback in 2022 – both in store and online – never materialized. Strategies came and went. Board members rebelled. Potential suitors went home. Stock prices jumped up and down erratically. Hundreds of stores were shuttered and 20 percent of the total staff was laid off.
In September, still struggling to find the key to survival, the retailer announced more than $500 million in new financing.

or two Covid-dominated years, a lack of dockworkers left ships unloaded and retail warehouses empty. In 2022, everything reversed. There's plenty of goods (except, perhaps, from China) and warehouses are now stuffed. The problem? The goods aren't selling fast enough. Retail prices have inflated and consumer demand has softened. Container ships are canceling routes from Asia to North America.
Retail inventory is up as much as 50 percent in some cases. Past product shortages created a demand for new factories and distribution centers. Done! But now they're clogged.
This year, Target was one of a few retailers to institute a "keep-it" policy, continuing to honor returns, but offering shoppers the option of keeping the products. Costly and counter-intuitive? Perhaps. But retailers are stuck with excess inventory of unprecedented levels and simply can't afford to take back even more of it.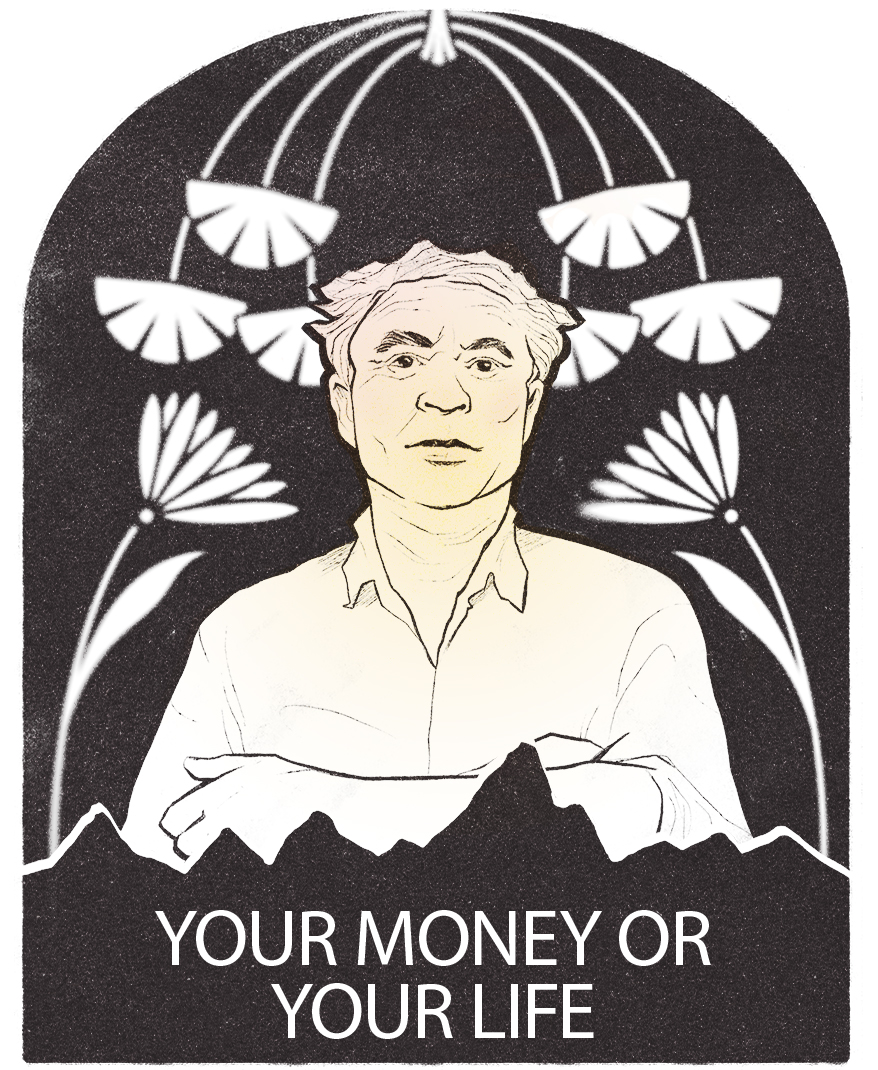 n September, 83-year-old Yvon Chouinard announced he was transferring ownership of his $3 billion company, Patagonia. And the recipient? Family? Nope. Employees? Nope. Investors? Nope.
Chouinard, his wife and two adult children have transferred their ownership to a specially designed trust and a non-profit organization, with the aim of combating climate change and protecting undeveloped land around the world.
"Hopefully this will influence a new form of capitalism that doesn't end up with a few rich people and a bunch of poor people," he said. "We are going to give away the maximum amount of money to people who are actively working on saving this planet."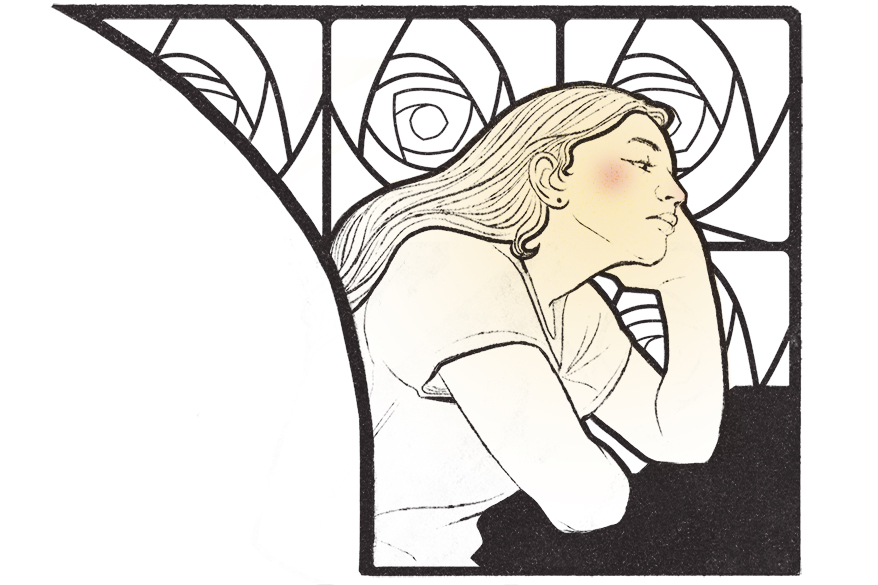 HELP WANTED
hough the term "quiet quitting" may have entered the C-suite lexicon as an explanation for poor employee retention, retail workers themselves often cite low pay, abusive customers and inadequate benefits as the top reasons they're leaving store-level positions. With those reasons, it's little wonder why retailers are facing a staffing crisis, and recruiting has become a massive challenge.
A recent survey conducted by Multimedia Plus of 149 senior-level retail executives showed that wages and staffing were the top concern of respondents heading into the all-important fourth quarter. A return to in-store shopping demands a higher level of service and a more engaging shopping experience, which requires a well-trained, enthusiastic staff – which is hard to come by without reasonable pay and benefits.
"After two years of adjusting to a new normal, retailers and hospitality executives are scaling for pent-up demand," says David Harouche, CEO & CTO, Multimedia Plus, in a statement. "Getting enough trained staff in place is a major focus and is more important than other issues that we have seen in the past."
SPONSORED VIDEO
Embracing Whole-Brained Thinking in the Design Journey
Strategy needs creative, and creative needs strategy—yep, having both is really the only way of unifying all disciplines with a common vernacular with an eye toward building a strong creative vision that is foundational to the processes. Hear from Bevan Bloemendaal, former VP, Global Environments & Creative Services at Timberland, how to connect the dots between disciplines, claiming and creating a clear differentiation for the brand and ensuring that any asset (experience, product, ad, store, office, home, video, game) is created with intention.