Mattress Firm Seeking to Go Public
Retailer still climbing back after years of racking up debt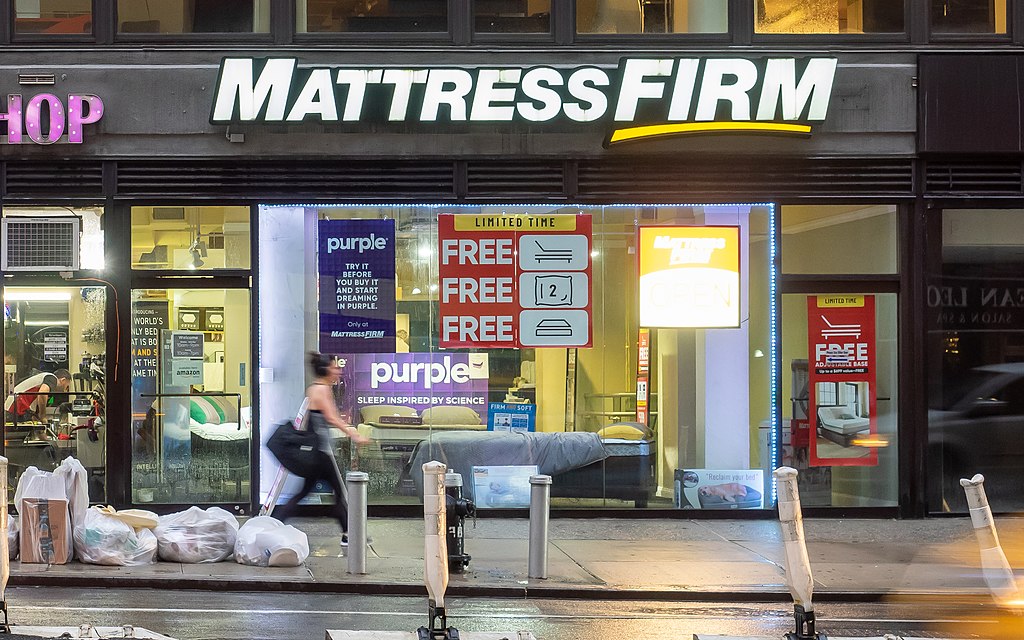 Mattress Firm (Houston) last week confidentially filed paperwork with the Securities and Exchange Commission for an initial public offering, the Houston Business Journal reports.
Submerged in debt following a series of acquisitions over many years, the retailer filed for bankruptcy in 2018, the article notes. It subsequently closed about 660 stores, or nearly a quarter of its footprint.
Mattress Firm is part of South African retail group Steinhoff, which has been working to reduce and restructure debt of its units through asset sales and public listings in recent years, per Reuters.
According to its website, Mattress Firm operates more than 2,500 stores across 49 states in the U.S.
Read more at the Houston Business Journal.
Advertisement
SPONSORED VIDEO
Embracing Whole-Brained Thinking in the Design Journey
Strategy needs creative, and creative needs strategy—yep, having both is really the only way of unifying all disciplines with a common vernacular with an eye toward building a strong creative vision that is foundational to the processes. Hear from Bevan Bloemendaal, former VP, Global Environments & Creative Services at Timberland, how to connect the dots between disciplines, claiming and creating a clear differentiation for the brand and ensuring that any asset (experience, product, ad, store, office, home, video, game) is created with intention.