Restoration Hardware CEO Rips State of Store Design: "Windowless Boxes That Lack Humanity"
Gary Friedman speaks rather bluntly on earnings call.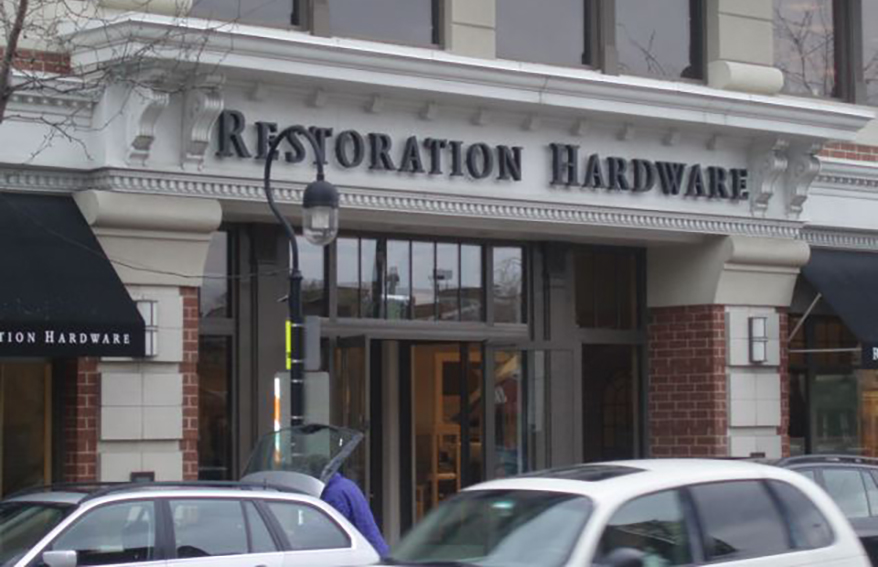 Restoration Hardware's chief executive didn't mince words when discussing the general landscape of store design on a recent earnings call, describing "most retail stores" as "windowless boxes that lack any sense of humanity," pyments.com reports.
CEO Gary Friedman attributed his company's soaring revenues and profitability in recent years to improved store design, noting how its legacy locations have been turned into inspiring "design galleries."
Building on his frank assessment of competitors' store designs, he observed: "There's generally no fresh air or natural light, plants die in most retail stores. That's why we don't build retail stores, we create inspiring spaces that blur the lines between residential and retail, indoors and outdoors, home and hospitality."
Friedman's blunt rhetoric and unmasked confidence were evident throughout the call – and for good reason.
Stock for Restoration Hardware (NYSE: RH), which was named VMSD's 2019 Retailer of the Year, has increased nearly 12-fold over the last four years, closing Tuesday at $662.34. In the call, Friedman raised the company's initial Q2 and fiscal-year revenue growth targets.
Read more at pymnts.com.
Advertisement
SPONSORED VIDEO
Embracing Whole-Brained Thinking in the Design Journey
Strategy needs creative, and creative needs strategy—yep, having both is really the only way of unifying all disciplines with a common vernacular with an eye toward building a strong creative vision that is foundational to the processes. Hear from Bevan Bloemendaal, former VP, Global Environments & Creative Services at Timberland, how to connect the dots between disciplines, claiming and creating a clear differentiation for the brand and ensuring that any asset (experience, product, ad, store, office, home, video, game) is created with intention.