Sports Retailer Wins with Consistent Store Designs
The importance of brand continuity throughout physical stores, especially for retailers with a large footprint
SPORTS DIRECT (SHIREBROOK, U.K.), as the name would suggest, sells sports equipment and clothing. For years it was known in the U.K. as the sector's bargain basement for a specialist and highly competitive part of retail. That was then, however, and for the past few years, this is a retailer that has been transforming its store estate with displayed branded merchandise that demand to be taken as seriously as any of the biggest global names.
At this point you might be inclined to think that what has happened is the usual – a few stores in high-profile locations have been given a design-led makeover and the press has done its thing, filling column inches with praise. And to an extent, this is the case. Sports Direct, owned by the Frasers Group, has indeed opened show-stopping flagships on London's Oxford Street (complete with a holographic display at the store entrance), in Birmingham in the U.K. Midlands and, most recently, a seven-floor store in Liverpool.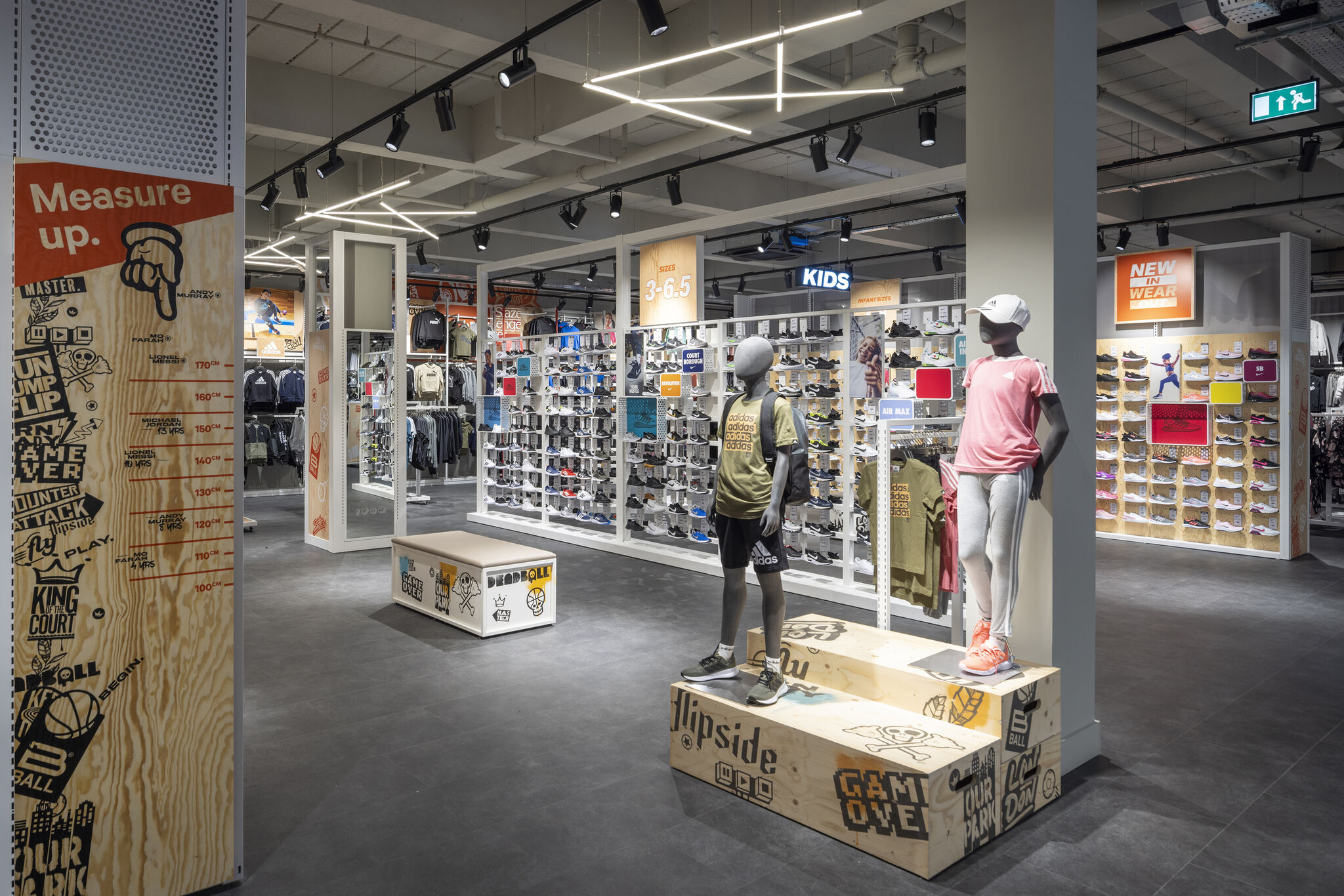 But there is rather more to what has been happening than a lick of paint and a few pieces of tech to tick the various boxes in other branches. Instead, the look established in its flagship stores has been translated successfully, to stores in distinctly second tier locations.
Staines, a town on the western fringe of London, close to Heathrow airport and frequently the sort of place that many will pass through without stopping, also has a Sports Direct and is a case in point. This one is not a flagship by any standards, but the look and feel is sufficiently close to the flagship that any visiting shopper will feel in no manner short-changed should they already have been to Birmingham, London or Liverpool.
Advertisement
The point is that if you are going to be successful (and Sports Direct is a success) in the world of the physical store, then you must be consistent, whether the branch in question is very big or considerably smaller.
SPONSORED VIDEO
Embracing Whole-Brained Thinking in the Design Journey
Strategy needs creative, and creative needs strategy—yep, having both is really the only way of unifying all disciplines with a common vernacular with an eye toward building a strong creative vision that is foundational to the processes. Hear from Bevan Bloemendaal, former VP, Global Environments & Creative Services at Timberland, how to connect the dots between disciplines, claiming and creating a clear differentiation for the brand and ensuring that any asset (experience, product, ad, store, office, home, video, game) is created with intention.