Kansas City, Missouri: Your 2-Minute Retail Tour
National, regional and local retailers are actively expanding.
THE NUMBERS
With a combined metropolitan area of just under 2.2 million people, Kansas City is a booming destination in western Missouri, straddling the border with Kansas. The median income is slightly above the U.S. average here, clocking in at $39,872. Roughly 39.5 percent of residents have a bachelor's degree or higher, which is about 10 percent higher than the U.S. average, according to The Census Reporter.
THE HOT SPOTS
Primarily known for its barbecue, jazz and numerous fountains, Kansas City was in the national spotlight earlier this year, when it hosted the NFL Draft at its restored Union Station. And in 2026, it will draw visitors from around the world as one of 16 North American cities hosting FIFA World Cup soccer matches. (The city's visibility has also been enhanced by its NFL team, the Chiefs, winner of two of the last four Super Bowls.) As for retail, destinations of note include downtown's Country Club Plaza, an open-air shopping and dining destination that's home to more than 120 shops and eateries; Legends Outlets in Village West, which has 75 designer and favorite brand-name stores, as well as an array of restaurant and entertainment venues; and Prairiefire, whose recent additions include a combination restaurant/pickleball complex. Located in the southside suburb of Overland Park, this complex is also slated to have a grocery store. At one point, the space was reportedly going to be occupied by an Amazon Fresh store, but now that that concept is on hold, it's not known what grocery flag will eventually fly there.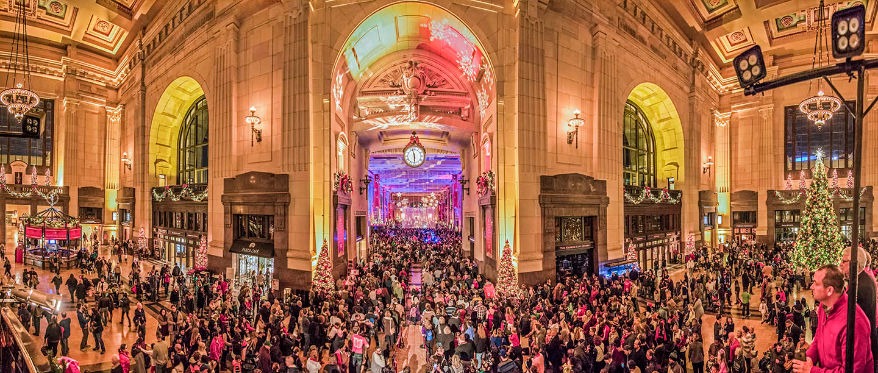 THE PULSE
The metro area – which straddles the Kansas/Missouri border – recently nabbed "you-must-see-KC" raves from two national publications: The Daily Beast and Conde Nast Traveler. From DB travel editor William O'Connor: "What I love most is how Kansas City surprises people. We've been conditioned to think of Midwestern cities as kind of forlorn places that modernity ravaged, but Kansas City has never felt that way to me. On the contrary, there's a buoyancy to it." Conde Nast, meantime, points to such positives as the recent opening of an all-new airport for the metro – with an accompanying cadre of on-site, high-profile restaurants and shops – and a new crop of boutique hotels, such as The Truitt near the previously mentioned Country Club Plaza downtown.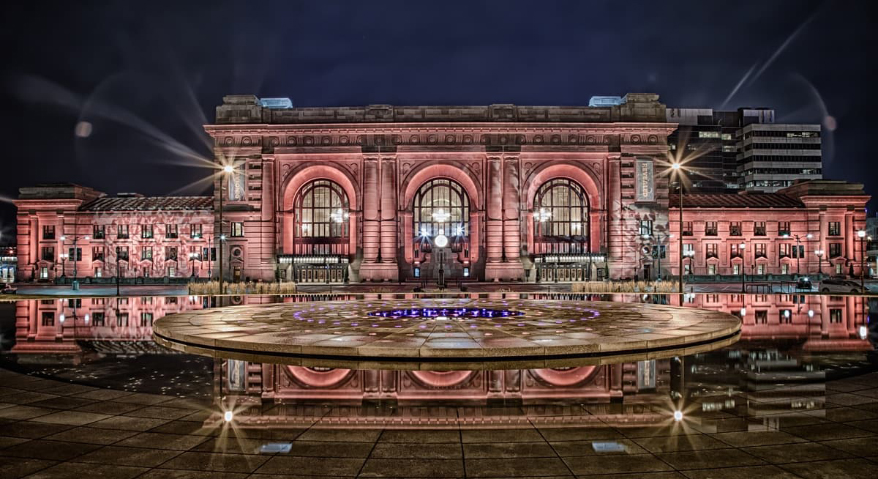 Advertisement
OBSTACLES AND OPPORTUNITIES
This current buzz phrase in business circles involves the "economic headwinds" the U.S. economy is facing, including continued inflation and higher interest rates. While KC is not immune to such forces, Newmark Zimmer Midwest Retail Group anticipates "steady demand for retail space in the market. National, regional and local retailers are actively expanding. However, continued pressure on the delivery of retail space due to supply issues in the construction sector will remain an issue, as well as increased construction costs and inflation."
The metro is also seeing lots of reuse projects, Collier reports, pointing to a pair vacated Macy's spaces being taken over by two different furniture retailers, and a former Toys "R" Us being reborn as an Ollie's Bargain Outlet.
Advertisement
SPONSORED VIDEO
Embracing Whole-Brained Thinking in the Design Journey
Strategy needs creative, and creative needs strategy—yep, having both is really the only way of unifying all disciplines with a common vernacular with an eye toward building a strong creative vision that is foundational to the processes. Hear from Bevan Bloemendaal, former VP, Global Environments & Creative Services at Timberland, how to connect the dots between disciplines, claiming and creating a clear differentiation for the brand and ensuring that any asset (experience, product, ad, store, office, home, video, game) is created with intention.