On Our Radar: Kia Great West Showroom, London
Playing off Kia's brand slogan Movement that Inspires, an attention-grabbing light show was created for its Great West Showroom in London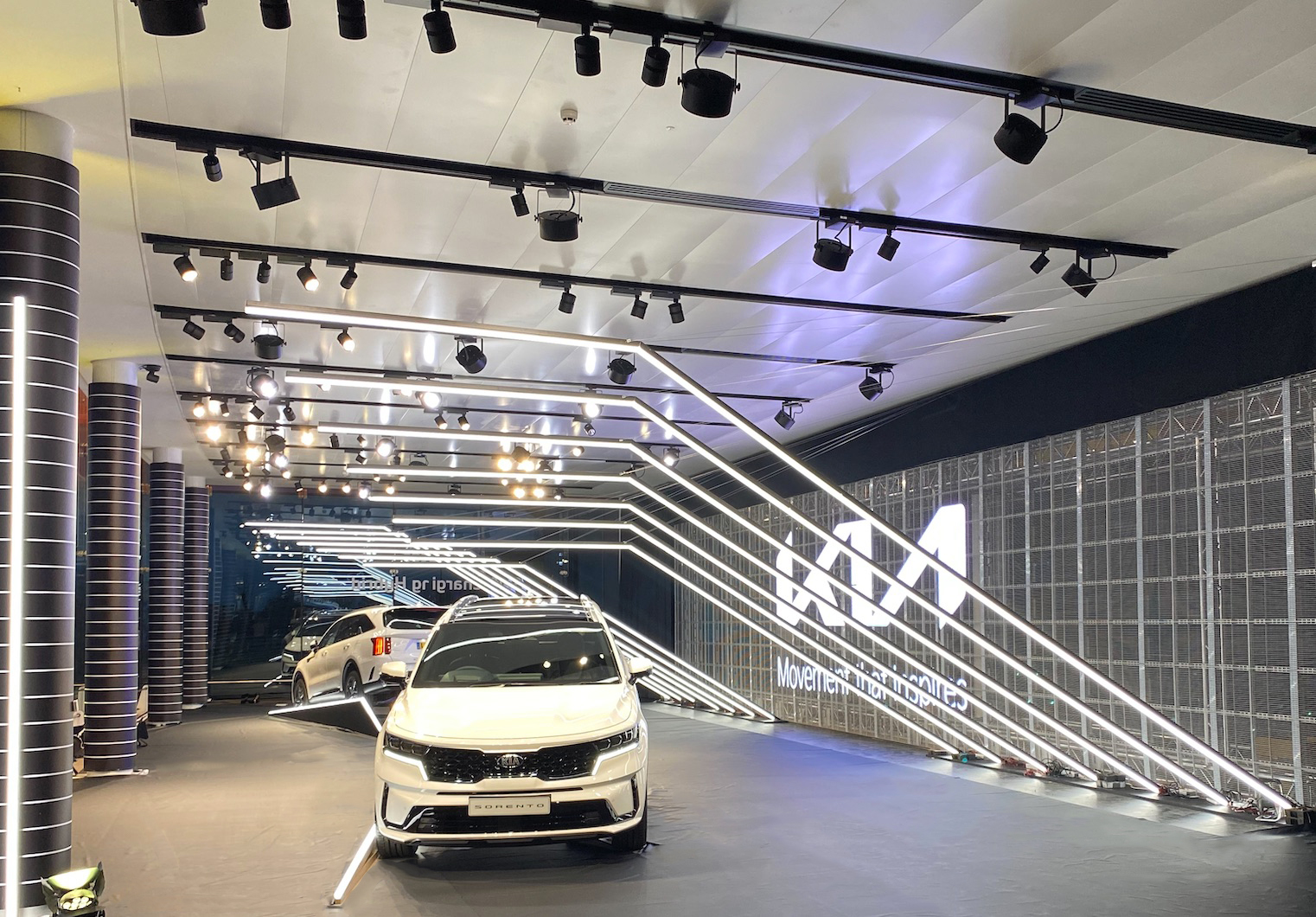 RECENTLY, KIA (Seoul, South Korea) partnered with design agency Green Room (Birmingham U.K.) to launch a campaign on the "world's biggest billboard" at the Great West Showroom in London. Every day upwards of 211,000 customers drive by this showroom, seeing into the building for a passing second. This new billboard display aimed to change that. Emulating the thematics of a light show for passersby, the billboard plays off Kia's global brand slogan debuted last year: "Movement that Inspires." The challenge was to make a display that could draw the attention of those who only pass by the showroom for a few seconds, with their design concept of "Electric Avenue." A combination of lights, screens and Kia's logo come together to cement the car company's rebranded corporate identity.
PHOTO GALLERY
(4 IMAGES)

📷: Courtesy of Green Room, Birmingham, U.K.
SPONSORED VIDEO
Embracing Whole-Brained Thinking in the Design Journey
Strategy needs creative, and creative needs strategy—yep, having both is really the only way of unifying all disciplines with a common vernacular with an eye toward building a strong creative vision that is foundational to the processes. Hear from Bevan Bloemendaal, former VP, Global Environments & Creative Services at Timberland, how to connect the dots between disciplines, claiming and creating a clear differentiation for the brand and ensuring that any asset (experience, product, ad, store, office, home, video, game) is created with intention.