Pop Mart Opens First U.S. Store
Chinese toy/collectibles chain debuts at American Dream mall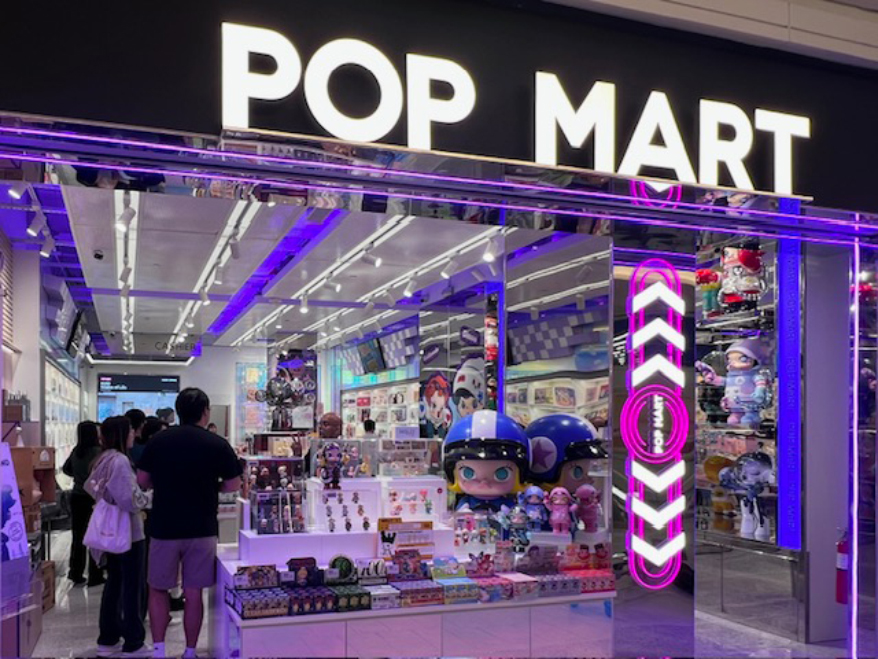 Pop Mart (Beijing) has opened its first permanent store in the U.S., in the American Dream mall in East Rutherford, N.J. The locale's debut comes on the heels of a pop-up shop the toy and collectibles retailer operated in June in New York.
Pop Mart is known for such toy characters as Molly, Hirono, The Monsters, Skullpanda and others. The new store gives fans and collectors "the opportunity to immerse themselves in an unparalleled retail experience, featuring an extensive range of exclusive releases, limited editions and unexpected collaborations," the company said in a news release.
"The opening of our first permanent store in the US signifies an important milestone for our brand, and we are excited to share our passion for designer toys with our loyal fans and collectors in the United States," said Larry Lu, Head of POP MART North America.
Pop Mart currently operates more than 400 stores and 2000 Robo Shops across 84 countries and regions. The company did not disclose plans for any further U.S. stores in announcing the American Dream locale.
SPONSORED VIDEO
Embracing Whole-Brained Thinking in the Design Journey
Strategy needs creative, and creative needs strategy—yep, having both is really the only way of unifying all disciplines with a common vernacular with an eye toward building a strong creative vision that is foundational to the processes. Hear from Bevan Bloemendaal, former VP, Global Environments & Creative Services at Timberland, how to connect the dots between disciplines, claiming and creating a clear differentiation for the brand and ensuring that any asset (experience, product, ad, store, office, home, video, game) is created with intention.