2023 Designer Dozen: Alex Romero
Alex Romero
Age:

29
|
Window Stylist, Bloomingdale's
Favorite Design Discipline Outside of Retail:
Theater
Favorite Tv Show or Movie:
The fifth element
WHY ALEX?
Alex assists in certain window designs and productions in her role at Bloomingdale's, pulling fashion accessories for mannequin vignettes and displays. Beginning work for the retailer originally as a holiday freelancer, Alex initially came to Bloomingdale's on a recommendation from a former professor from the School of Visual Arts (SVA) in New York. With a background in Fine Arts, Alex has worked on a plethora of window designs and led a few of her own – she even had the most photographed Bloomingdale's window on social media and in the press with her holiday 2022 installations. Going beyond the window, Alex has worked on a 6-foot-tall set of boxing gloves for a breast cancer campaign inside the store as well as 7-foot-tall shoe announcing the retailer's new shoe floor. In short: Alex isn't afraid to roll up her sleeves and work on a number of projects across the retailer's visual portfolio.
Volunteer work and mentorship is also important to Alex. "I believe if one is blessed, it is important to bless others with inspiration so they too can follow their dreams and aspirations in life," she says.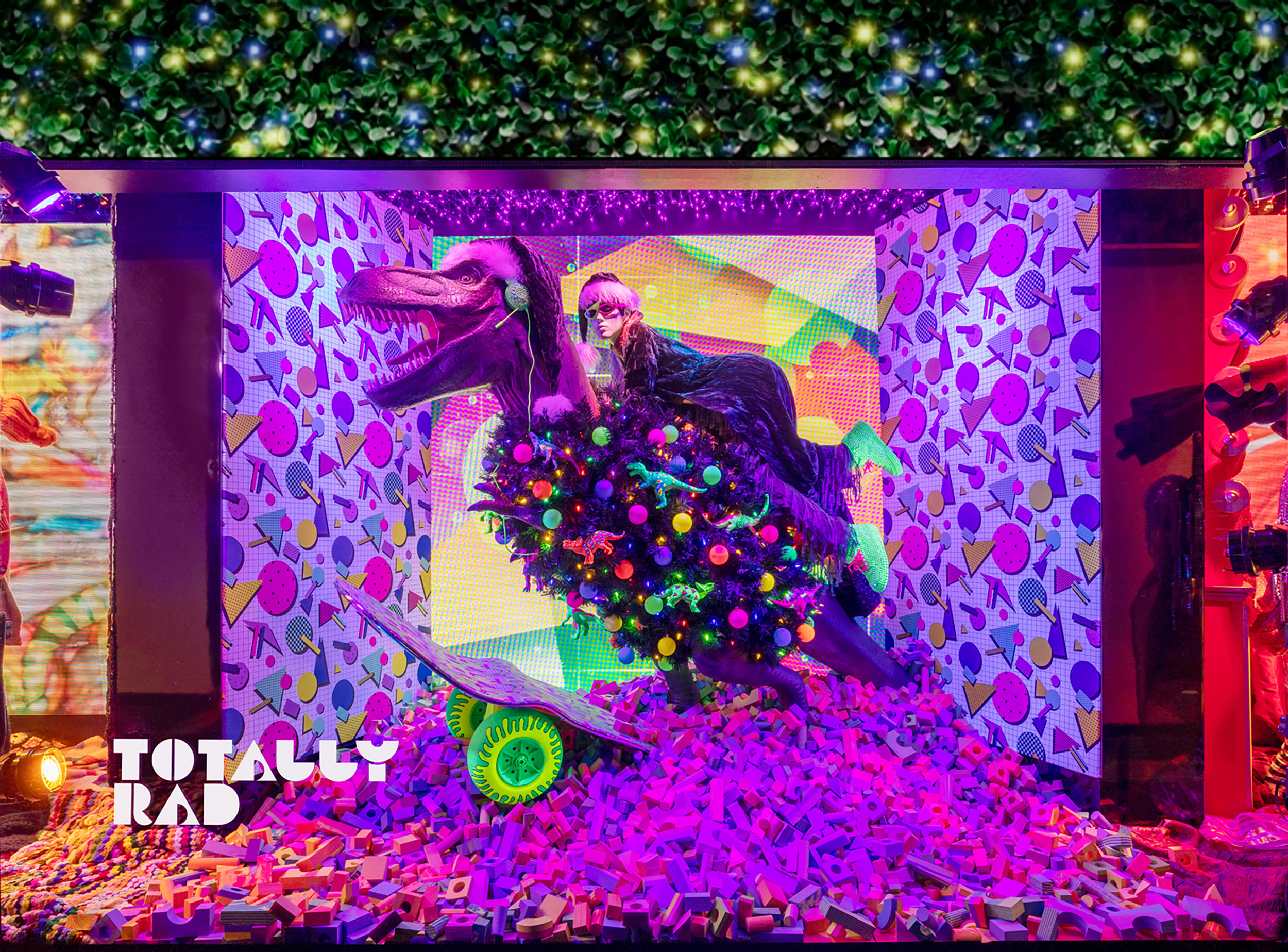 📷: Tom Sibley, New York
What do you enjoy most about your job?
The idea of taking a sketch and turning it into a reality for those to see and experience as they walk by the windows.
If budget were no object, I'd…
…like to give the students at the Fashion Institute of Technology (FIT) studying Exhibition and Experience Design the opportunity to create window displays showcasing their vision and creativity.
Retail changes every day. What role do you see physical stores playing in the future?
I feel that the physical store experience will become more [like] immersive installations for the customers to walk through when viewing product.
Advertisement
What place that you've visited has made the biggest impression on you and why?
When I went to Barcelona and saw the works of architect Antoni Gaudi in person, I felt mind-blown by how he was able to combine the simplicity and complexity of the design and make it work so organically together.
Describe a recent project that you were involved in.
That project would have to been based off a sketch I did for a window design inspired by street lines and arrow signs; working on this idea of taking the foreground and background and combining the two perspectives to make it into one perspective.
My dream project is…
…to create art to inspire others.
My favorite thing to do when I leave the office is…
…paint.
The best part of my day is…
…walking outside, stepping back and seeing a window display as a whole.
Advertisement
SPONSORED VIDEO
Embracing Whole-Brained Thinking in the Design Journey
Strategy needs creative, and creative needs strategy—yep, having both is really the only way of unifying all disciplines with a common vernacular with an eye toward building a strong creative vision that is foundational to the processes. Hear from Bevan Bloemendaal, former VP, Global Environments & Creative Services at Timberland, how to connect the dots between disciplines, claiming and creating a clear differentiation for the brand and ensuring that any asset (experience, product, ad, store, office, home, video, game) is created with intention.