2023 Designer Dozen: Alyssa Taylor
Alyssa Taylor
Age:

26
|
Designer, MG2/The Lionesque Group
Favorite Outside-of-Work Activity:
Going to see live music
Favorite Beverage:
Cappuccino
WHY ALYSSA?
In addition to being responsible for concept and 3-D design, including customer journey to materiality in a space, Alyssa works closely with the senior design team on project development and management. Being actively part of the design development phase and the bid phase of projects, Alyssa has worked on a range of concepts with footprints ranging from 150 square feet up to 10,000. With both pop-ups and permanent builds under her belt, she holds a Bachelor of Fine Arts in Visual Presentation and Exhibition Design from the Fashion Institute of Technology (FIT). According to co-workers, Alyssa was the one who quickly sketched what eventually became the 10,000-square-foot Victoria's Secret Bombshell Gardens pop-up on the High Line in New York (featured in VMSD's November/December 2022 issue) – a pop-up which saw a reported 93,000 visitors during its run.
Following in her own mentors' footsteps, Alyssa herself mentors other FIT students and meets one-on-one with those who are interested in learning more about brand activations and pop-ups. She also takes part in the department's mid-semester design reviews.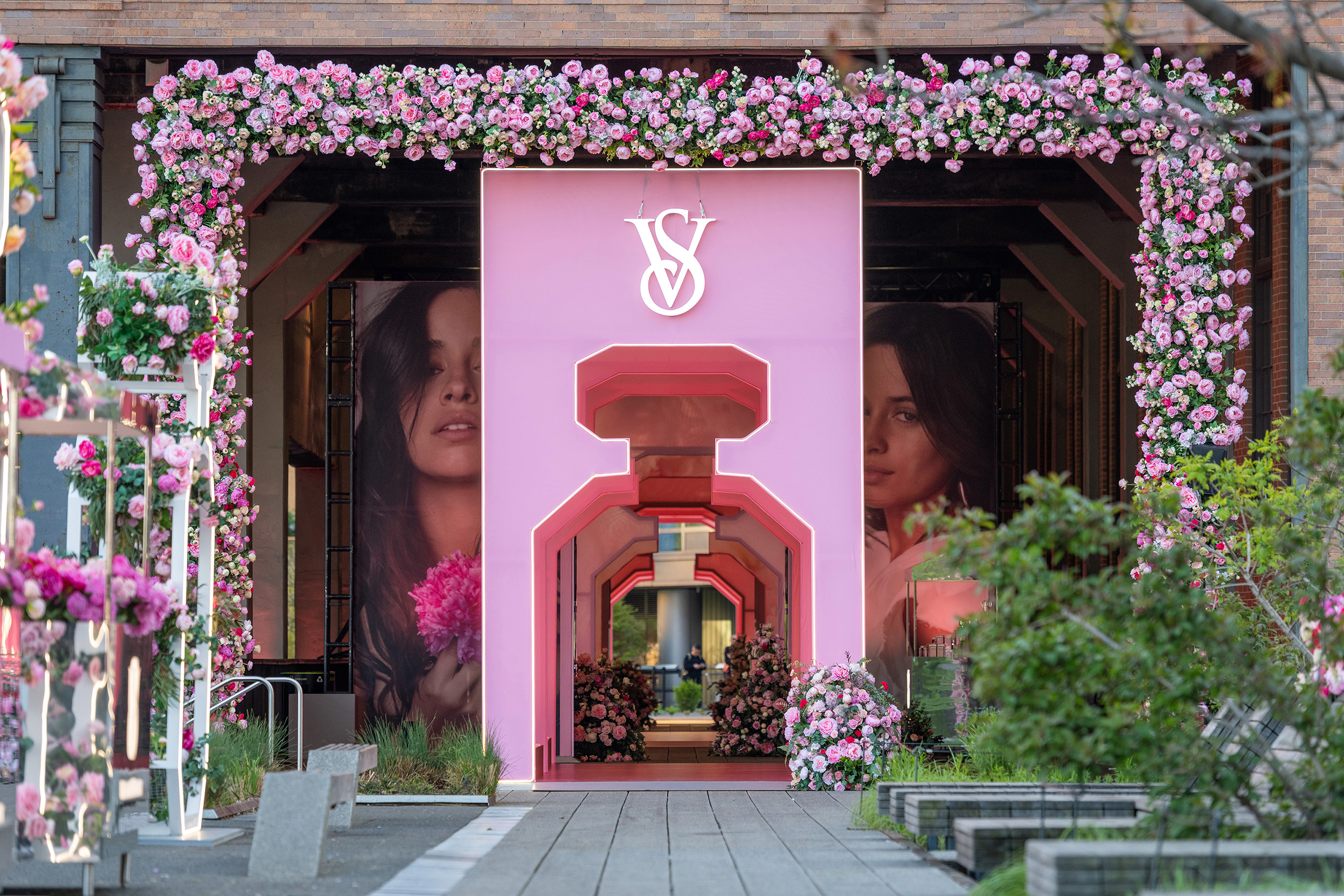 📷: Adrian Wilson, New York
Who has been the greatest influence on you in your work?
My mother has been a constant creative force in my life. She comes from an artistic background and always fostered my design endeavors from childhood into adulthood. She has given me the drive to want to think outside the box and keep creating and exploring.
What's the biggest challenge you face professionally?
At times it can feel challenging to keep up with the near-constant evolution of digital innovations and how to best integrate them in a way that feels purposeful and elevates the work in a meaningful way. But it's also exciting to keep a finger on the pulse of what happening next and see how we can take things to the next level.
Advertisement
Describe a recent project that you were involved in.
The Victoria's Secret Bombshell Gardens pop-up on the High Line was a thrilling project. Being able to help bring to life a sensorial pop-up experience that felt totally immersive at such a grand scale was a fun challenge. From working with massive floral installations to large-scale projection mapping, it was a dream to help create a playful, memorable place of discovery. I was proud to see the impact it had and how it got people excited and inspired – I even got to witness a proposal right in the middle of the pop-up!
What experience or specific interest has shaped you as a designer?
Illustration has shaped my design thinking and navigation of the artistic process. That's how I learned to tell visual stories, play with aesthetics and style, and develop technique.
My dream project is…
…[designing] a record store.
The best part of my day is…
…coffee with co-workers.
SPONSORED VIDEO
Embracing Whole-Brained Thinking in the Design Journey
Strategy needs creative, and creative needs strategy—yep, having both is really the only way of unifying all disciplines with a common vernacular with an eye toward building a strong creative vision that is foundational to the processes. Hear from Bevan Bloemendaal, former VP, Global Environments & Creative Services at Timberland, how to connect the dots between disciplines, claiming and creating a clear differentiation for the brand and ensuring that any asset (experience, product, ad, store, office, home, video, game) is created with intention.