Eye-catching windows, temporary installations and pop-ups once again take center stage
FOR 2022'S INTERNATIONAL Visual Competition, eye-catching visual displays like windows, temporary installations and pop-ups once again took center stage.
Check Out the Winners…
Best in Show:
First Place Winners:
Honorable Mention:
Thank You to Our 2022 Judges!
Joe Baer
Co-Founder, CEO, Creative Director
ZenGenius Inc.

Brent Hodge


Owner, Creative Director
James and Lillian

Iain Kimmins


Owner/Founder, Creative Download; Chair,
The British Display Society

Juliana Strieff


Director, Creative Designs & Concepts
Panera Bread

Eleanor Smith


Retail Consultant, Former VP, Visual Merchandising
Bloomingdale's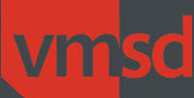 SPONSORED VIDEO
Embracing Whole-Brained Thinking in the Design Journey
Strategy needs creative, and creative needs strategy—yep, having both is really the only way of unifying all disciplines with a common vernacular with an eye toward building a strong creative vision that is foundational to the processes. Hear from Bevan Bloemendaal, former VP, Global Environments & Creative Services at Timberland, how to connect the dots between disciplines, claiming and creating a clear differentiation for the brand and ensuring that any asset (experience, product, ad, store, office, home, video, game) is created with intention.