Meet the 2022 Designer Dozen: Victoria Nonaca
Her proudest project? Three stores paying tribute to Andy Warhol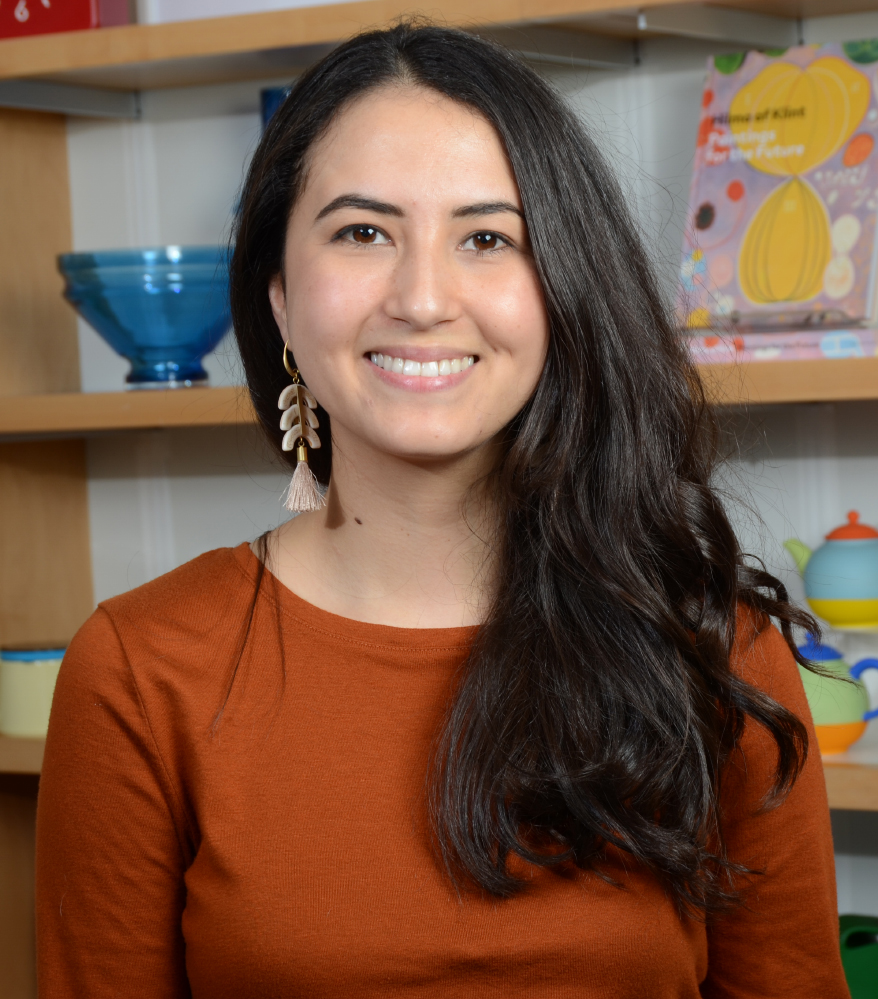 Victoria Nonaca
Age:

29
|
Visual Merchandiser, San Francisco Museum of Modern Art
WHY VICTORIA?
Victoria started her career at SFMOMA in 2017 while she was still a student at the Academy of Art University, San Francisco, studying Fine Arts in Visual Merchandising. Inspired by exhibition designers, her exhibition stores visually extend the gallery experience for customers. Her coworkers describe her as someone who brings a sense of energy and fun to her work, not afraid to jump into the action by socializing with visitors, restocking, remerchandising and providing product knowledge. She's created stores for exhibits focusing on Andy Warhol, Rene Magritte and Robert Rauschenberg and is currently working on some for a Diego Rivera exhibit.
📷: Courtesy of Victoria Nonaca (Headshot: Kevin Convertito)
What's a project you were proud to work on?

For the Andy Warhol exhibit at SFMOMA, I had to merchandise three different store locations in the museum. Looking back, what I'm most proud of was the end result after coordinating with vendors to install a vintage photo booth, Andy Warhol inspired wallpaper and custom fixtures.
If budget were no object, I'd…
…Have my own warehouse full of fixtures, display materials and a construction team that could knock down walls and build custom displays whenever I wanted!
I find (design) inspiration in…
…Local craft shows, antiquing, vintage jewelry, nature and art.
SPONSORED VIDEO
Embracing Whole-Brained Thinking in the Design Journey
Strategy needs creative, and creative needs strategy—yep, having both is really the only way of unifying all disciplines with a common vernacular with an eye toward building a strong creative vision that is foundational to the processes. Hear from Bevan Bloemendaal, former VP, Global Environments & Creative Services at Timberland, how to connect the dots between disciplines, claiming and creating a clear differentiation for the brand and ensuring that any asset (experience, product, ad, store, office, home, video, game) is created with intention.